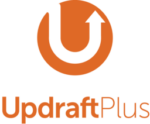 UpdraftPlus is the global team behind some of the most popular WordPress plugins in the world! Used by more than 5 million WordPress website owners, our plugins have a reputation for being reliable and powerful. You can find out more about our plugins here https://updraftplus.com/ 
To date we've invested strongly in product development. As a result, our plugins are some of the best around, and now we need quality writers with a strong marketing edge to tell everyone about them.
We're interested in putting out well-researched content into the world; content that engages and answers real life questions for our audience.
You'll help us produce in-depth technical articles and blog content. If you're proficient in, and have experience writing about WordPress and software, scroll down to learn more.
As a WordPress Industry Content Writer you need to:
– have solid verbal and written communication skills,
– have experience writing about WordPress,
– be passionate about reading and researching as well as writing, to ensure your content is well informed,
– have at least 3 years' professional writing experience,
– be able to take technical concepts and make them easy to understand,
– be a self-starter who takes initiative to solve problems and learn new skills with minimal supervision,
– take pride in the quality and craftsmanship of your work,
– be results-orientated and focused on the outcome of your writing, 
– be comfortable accepting and acting on feedback.
As part of your work you will be:
– conducting keyword research for a specific topic or idea, optimizing the content to ensure that it reaches the right audience (we have an SEO Manager to guide you),
– researching and writing accurate, engaging articles, tips, and tutorials, 
– editing existing content to improve readability, SEO and accuracy,
learning about our plugins to increase the accuracy of your writing. 
To apply, please email our SEO manager Rebecca at: [email protected]
Please include:
– your CV
– examples of your written work
– your hourly or daily rates and your availability.
We believe that a diverse workforce contributes to innovation and creativity. We welcome candidates of all backgrounds, experiences, and perspectives to apply.