$

1,000.00
/ month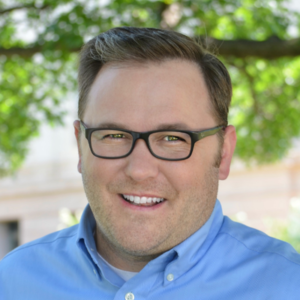 This is a limited offering (5 clients) by Post Status Partner Cory Miller for strategic consultation, guidance, analysis and support. 
Gain one-on-one access to Cory Miller, widely recognized as one of the foremost WordPress industry experts, and co-owner/publisher of Post Status. He is a trusted advisor and investor to many companies and entrepreneurs inside and outside of the WP ecosystem.
He'll get to know your goals and challenges and offer ideas and strategies for accomplishing them. And in between you'll have access to Cory for shorter conversations and questions. 
Ideal for …
Executives, Leaders, Managers (including Product and Marketing leaders)
Entrepreneurs, Founders, Business Owners
Investors and Investment Firms
If you're looking for …

 
Guidance navigating the WordPress ecosystem

and hit roadblocks or unsure the best path forward

Connections and contacts for win-win business development and partnerships
Strategic consulting on product and marketing strategies for the WP market
Time and space to work ON your business with a veteran entrepreneur and coach who can be your sounding board
Fresh perspective and creative ideas on your work or business from product to marketing to team/culture/hiring challenges
Deep expertise and experience Cory offers:
WordPress Market and Ecosystem
Business/Entrepreneurship
Acquisitions
Partnerships/Business Development
Marketing Strategy
Public Relations/Reputation Management
Recruiting and Hiring
Leadership, Talent and Culture
Each month, you'll …

 
Have a scheduled meeting to talk, checkin, work on your goals, including with any of your team members
Access to Cory by email, phone, Slack and calendar for the in between questions that come up

 
If you have questions about the Post Status Trusted Advisor offering, schedule a complimentary Discovery Call or use our Contact Form.
You can learn more about Cory's experiences here. and connect with him on Twitter and LinkedIn.