There's not a whole lot to this story that's not in the title, but Jetpack.pro is the directory that Automattic is building, and it's in a very early beta stage right now.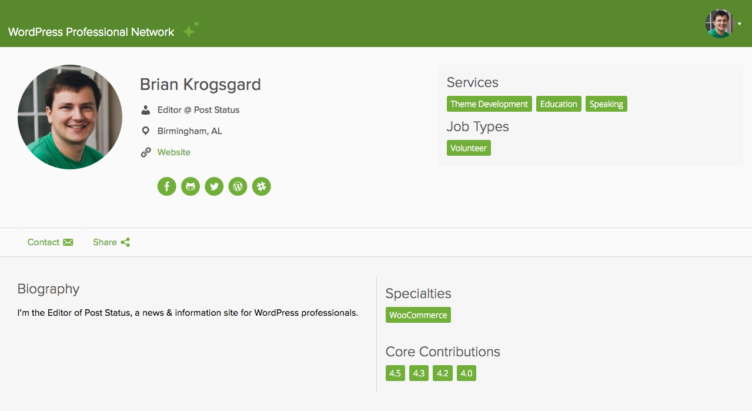 In the email to beta testers, they noted, "We often hear from folks that they find it hard to connect with people with the specific skills they require, or that they want to find someone to work with who is geographically close to them." And they aim to appeal to two primary groups with the directory:
Jetpack.pro appeals to 2 primary groups:

Potential clients, to look for a contractor or agency they might hire.
Professionals to post and update their credentials and contacts to be discovered by potential clients and agencies.
The directory is pretty nice and quick, and it pulls data from the WordPress.org API automatically.
It's worth noting this is a bit of "competition" to me in a way, as I have a directory of WordPress professionals (all of you!) as well as organizations here on Post Status. I purposefully chose to not include WordPress.org information, as I don't think it's the primary location of valuable information about most people. (By the way, if you don't have a profile, you can submit it if you log in to your account and go to the bottom of the page… and I'll have new iterations of profiles this year as well.)
Nevertheless, the Jetpack.pro project is pretty interesting, and I bet a lot of people will at least list themselves there.
Automattic has maintained something similar before, with the Code Poet directory of agencies, though it's quite out of date, and doesn't have the people component. Only time will tell whether Automattic will put any long term focus on Jetpack.pro or otherwise build it out to include additional community-centric components.