Post Status is embarking on a new chapter to better serve the needs of our evolving, WordPress focused community. In service to this effort, we're committed to maximizing value for our many sponsors, business members, and individual professionals. We're incredibly excited to share with you the following opportunity to engage with us as an Enterprise Sponsor. Enterprise Sponsorship carries with it an extremely special designation that carries your brand to top billing across all of our diverse and quickly growing network of decision-makers, experts, makers, investors, media, potential clients & employees.
Maximum brand exposure for 10 select WordPress Companies
A Post Status Enterprise Sponsorship will highlight your brand, logo, and message, consistently creating value & driving recognition across a variety of mediums. Sponsorship includes:
A full Post Status Business Membership with a robust list of benefits ranging from company-wide access to the industry insider Post Status Slack community (+1 million messages sent), top billing in our Directory as a featured partner, unlimited job postings, and unlimited access for your team.
A permanent call out in our weekly, 5,000-person Newsletter of Industry Insiders, which carries an incredible 41% open rate. That's roughly 52 newsletters a year, and 260,000 unique mentions!
Backlinks on every one of our roughly 7,000 WordPress News posts, webpages, and directory listings, which grows every week.
Up to 3, custom-made content features (blogs, interviews, podcasts, video) coordinated by Post Status CEO Cory Miller, shared in our newsletter and quickly growing social media accounts (Twitter, Linkedin).
A special invitation to attend and sponsor the annual Post Status Summit.
Sit at the VIP table with the biggest names in WordPress
Thinking bigger? Let's build a custom sponsorship plan together
The sky really is the limit right now at Post Status. Our audience is eager to engage with the best and brightest brands in the industry. If you're hungry for that attention, we can create custom sponsorship options to increase your visibility across our network beyond our enterprise sponsorship tier. Also, if you have multiple companies, we can sometimes extend volume discounts to several companies at once.
Massive & highly qualified brand recognition for just $25,000
We're building long term partnerships and are looking forward to driving the ecosystem forward together. While we have some flexibility to bill in a way that matches your budget cycle, generally speaking invoices will be submitted by Post Status and Enterprise Sponsors can then remit payments within 30 business days as an addendum to our master services agreement. Easy and clean.
Working together to drive WordPress forward
We're in this WordPress world together folks, and we believe that it is so deep, diverse, and filled with growth potential technology that lifting all boats has a reverberating effect across the entire industry's business.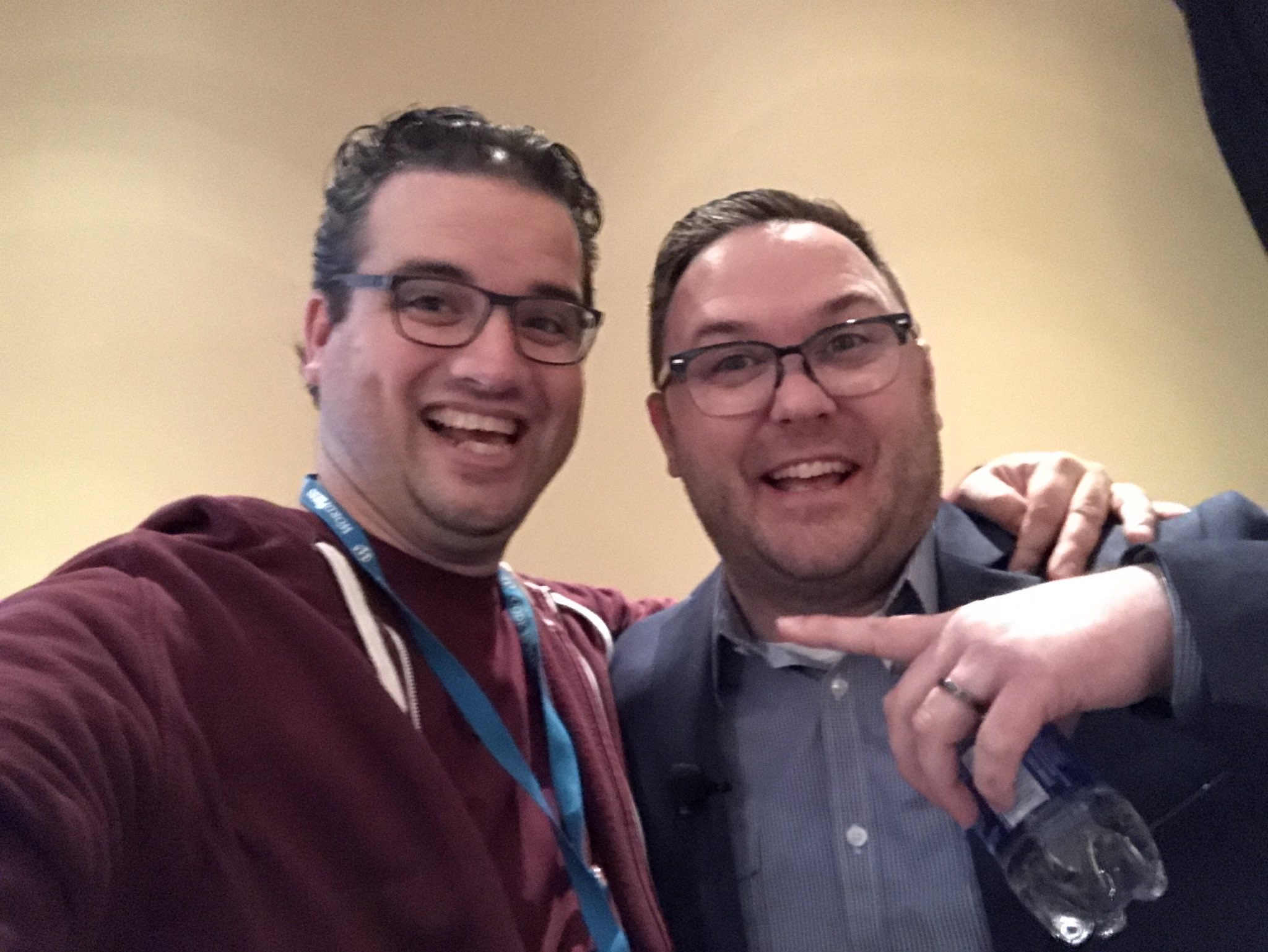 Cory Miller (right, Post Status CEO, iTheme Founder) meeting Joost de Valk (left, Post Status Partner, Yoast Founder) meeting for the first time in person at WordCamp U.S. 2016.
Let's Chat
To start your WordPress Enterprise Sponsorship journey, simply fill out the form below.