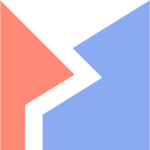 Website Melapress
We develop high-quality WordPress security & management utility
Important: This is a part time / freelance position.
We're looking for a remote technical WordPress content writer that can work during European time zone hours to join our growing distributed team.
You'll help us produce in-depth technical articles, video scripts and similar content. If you're proficient in, and have experience writing about WordPress security, user management and website administration, and are passionate about WordPress and software, scroll down to learn more.
As a technical  writer, you need to:
Have solid verbal and written communication skills.
Be a passionate reader, researcher, blogger, content writer and technical writer who has a keen interest in technology and WordPress, and loves penning things.
Have at least 3 years professional writing experience.
Can take technical concepts and make them in content that's a pleasure to read.
Be a self-starter who takes initiative to solve problems and learn new skills.
Be comfortable working with minimal supervision.
Take pride in the quality and craftsmanship of your work rather than just doing it for the sake of getting it done.
Be passionate about leaving your mark on the web for all to see.
Be results-oriented and focused on the outcome of your writing, not just the words themselves.
You're comfortable accepting critical feedback without taking it personally.
As part of your work you will be:
Conducting keyword research to identify target keywords on a specific topic or idea, hence being able to plan and structure your content accordingly.
Writing accurate and engaging articles, tips, and tutorials to guide WordPress users on their journey in the most effective way possible.
Addressing the SEO requirements for each blog post and optimizing the content to ensure that it reaches the right audience.
Making edits to existing content on all our websites in an effort to improve readability, SEO, accuracy, and keep the content up-to-date overall.
Learning how the plugins work and how they are used, so you can help us better sell the products and support the current user base.
How to start writing for us…
Send us your CV and application letter to [email protected]. In the email please include URLs of content you've published, URLs of websites or other projects you worked on and helped with.
In your email please also let us know what is your hourly / article / word rate.
We look forward to hearing from you!