Learn new skills and build your knowledge to enhance your career in WordPress! Post Status Upgrade is an ongoing series of live workshops centered around a particular skill or learning activity.
Post Status' motto — Give, Grow, Together — is more than just a phrase we repeat a lot. We live our motto. This training will give you key insights into how to facilitate group conversations with an eye to giving and growing together.
This is a training workshop for anyone who wants to be a facilitator or a participant in the small groups that Post Status will be rolling out soon for its members.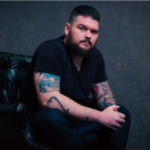 Corey Wilks is a Licensed Clinical Psychologist and Executive Coach. His mission is to help founders, creators, and entrepreneurs build an Intentional Life using evidence-based psychology.

StellarWP provides WordPress solutions for all humankind. We're a collective of leaders interested in growing WordPress companies. We build great plugins, but we don't stop there; we continually challenge ourselves to keep innovating and improving. Reach out to us if you're interested in learning more!