Paper Leaf does mostly WordPress-centric design and development.
Jeff Archibald shared an infographic with their productive breakdown: hours logged billable versus non-billable, projects won, etc. My favorite part was the breakdown of tasks in the hours that were logged.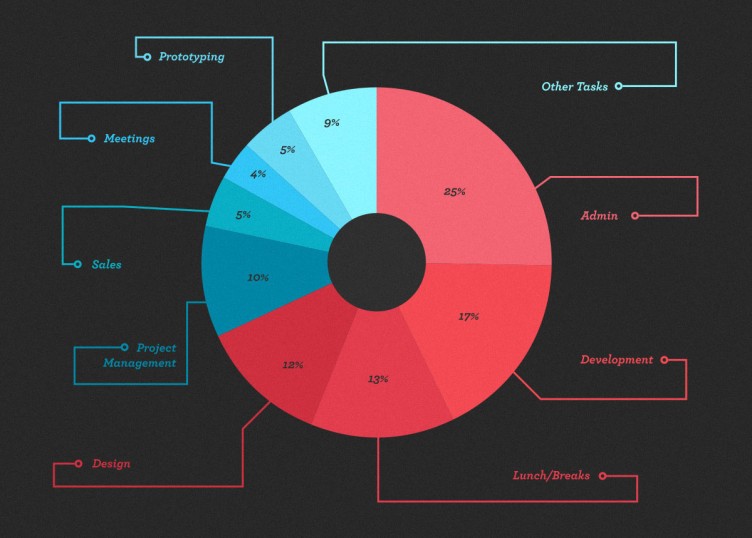 I've always recommended people set their internal rate to at least double what they want to make, because 50% billable is quite good, realistically. But seeing the actual breakdown in an agency setting is pretty enlightening. It doesn't surprise me how much time is spent on administrative and other non-billable tasks.
Hat tip to new club member David Bisset for this one!