WooThemes has introduced a pay-for-play style consulting program for WooCommerce, in a similar vein to the WordPress.com VIP model. The WooExperts program has three levels:
Gold: $7,500 / year
Silver: $3,500 / year
Standard: $1,000 / year
If indeed the WooExperts program remains somewhat limited, and is used for real leads (and not a place to dump demanding support clients), then it should be a good deal for consultants that can get accepted to the program.
Having a paid program can also help separate legitimate consultants from those that don't have it together as much. I hope it is a successful program.
Here's a picture of the pricing breakdown: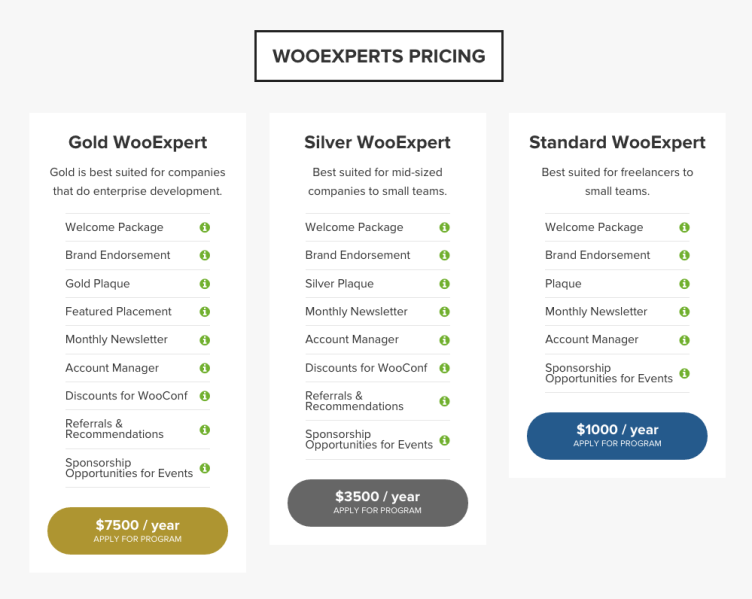 See the launch blog post for more, peruse current experts (I assume this page will get more love…), and — most importantly for my audience — check out the pitch page for joining the program.