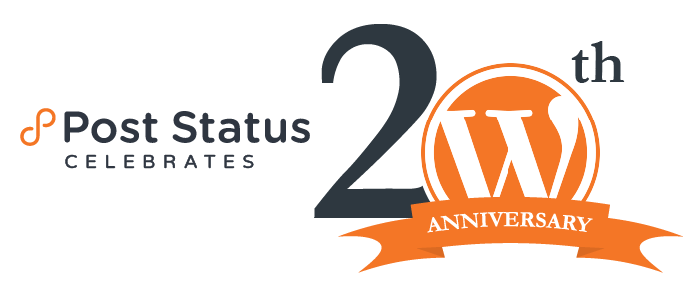 2023 marks the 20th anniversary of Matt Mullenweg and Mike Little forking B2 and starting this thing called WordPress.
The software and the community around it has changed millions of others over the last 20 years.
Including yours.
So this year at Post Status, we're going to celebrate WordPress the only way we know how: sometimes goofy, but always loud and proud, with immense gratefulness.
Starting today, the birthday celebration has begun, with a crescendo in May.
In the coming weeks and months, we're going to be asking you to reflect back as well as calling you into action to properly celebrate WP.
Here's the first ….
What's your WordPress origin story and how has it changed your life?
Take a moment and share below, OR publish on your WP site and then let us know so we can share here with the whole community.
Reflect back and tell that story with WP. Share what you were trying to do and when and how you found WP. Detail how you used it and how it became a catalyst for living your dreams, furthering your goals. And tell us how it turned out.
When you've clicked publish, be sure to share it on all your channels, and in particular here so we can keep a running list.
What's Your WordPress Story?