WordPress showcase: The Travel Episodes
I stumbled upon this website today, thanks to the Smashing Magazine newsletter. The Travel Episodes is a group of stories that uses a combination of text, photography, and video to tell compelling stories of travelers.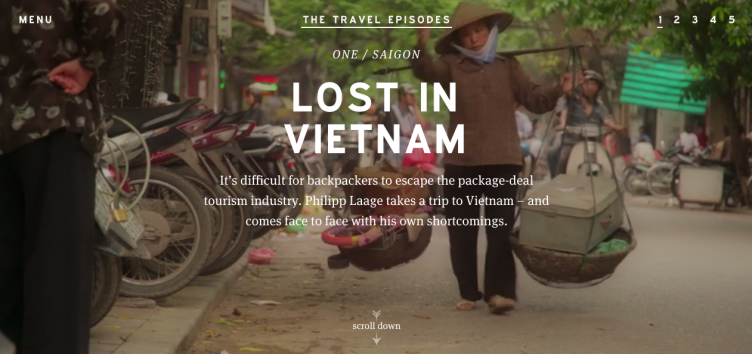 The stories are in English and German, and the entire website is built on WordPress. I'd love to learn more about how these folks built the site; it's quite nice and a really well done job of "story driven" content.