A website was shared at the CodePen Boston meetup that makes it easy to test for various low-vision disorders, called lowvision.support.
It's really simple and quite useful, especially for the varieties of color-blindness. Here's Post Status in one of them: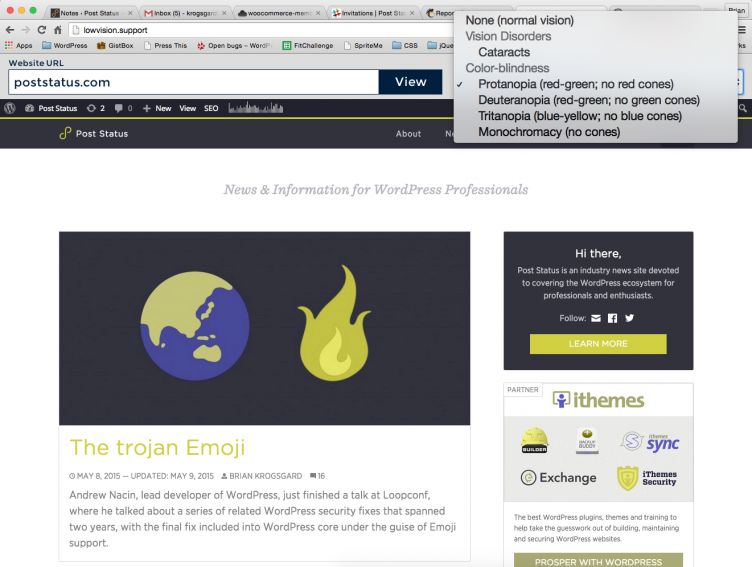 Definitely put this one in your tool belt. Apparently it has more features on the way as well.