In an alternate universe two WordPress "products" exist: the WordPress we know today plus a slimmed-down or highly streamlined "lite" version. We gather a panel of WordPress professionals to ask "what if" and "what could be done" and "would it be practical?"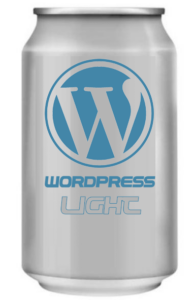 WordPress has had more and more competition in recent years for very simple applications and tasks like simple blogs, simple storefronts, and simple ways of selling access to subscribers for digital content. Our conversations within the WordPress space about competition and declining market share.
What If WordPress…
What if there was a "lite" version of WordPress that was still WordPress — still customizable under the hood but tuned up for a great user experience for particular use cases? For example — could a lite version be used to allow an admin to literally build an online store in minutes from a mobile device? How about just a note taking app with cool open web features? What if, what if, what if…!!!
David Bisset, Bob Dunn, Jess Frick, and Eric Karkovack will share live on Twitter Spaces what their own versions of WordPress Lite would do — what market or niche it would fit — and whether it's practical for something like this to run on WordPress at all.
We would also love YOUR ideas about "WordPress Lite" and how something like this could be useful for your industry or market. Come to the show or ping David Bisset on Post Status Slack if you want to join the conversation.
Join us On Twitter Spaces
May 24th, 2022 – 2pm ET / 6pm UTC
https://twitter.com/i/spaces/1ypKdEOqLqrGW
(Please note in order to speak you must use the Twitter app on your mobile device)
StellarWP provides WordPress solutions for all humankind. We're a collective of leaders interested in growing WordPress companies. We build great plugins, but we don't stop there; we continually challenge ourselves to keep innovating and improving. Reach out to us if you're interested in learning more!