Late last year I wrote about Postmatic, a plugin that aims to improve your WordPress email and commenting experience. The plugin allows for comment management directly from your email, as well as handles post and comment subscriptions for your blog.
The plugin has similar functionality to what you can find in Jetpack and Mailchimp, but it's heavily integrated into WordPress as well as very email focused — and to many just that it's not Jetpack will be a feature in and of itself.
They are currently rolling out their commercial version for $9 that brings a number of nice features for users of the plugin: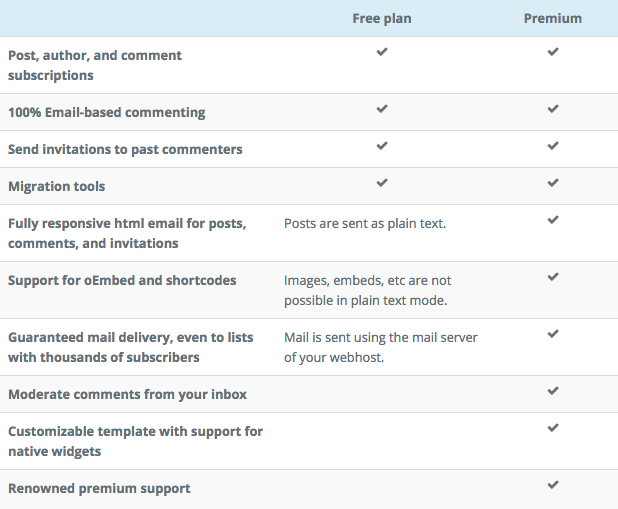 I think Postmatic is promising and the potential for the commercial features is high. If you want to see Postmatic in action, Tom McFarlin is a notable WordPresser using it, and has a review of their free version.
It's also nice to see a monthly business model in the WordPress space; it's super common the general SaaS world but not so much for WordPress.
If you're interested in learning more, I'd recommend you listen to Postmatic co-founder Jason Lemieux talk to Troy Dean on WP Elevation, and also visit their website.