From the mid-2000s to 2010s I was doing a lot of freelancing. Some of it was purely consultative, like writing RFPs and evaluating proposals for a few startups and corporate clients that wanted to use open-source web platforms. WordPress was "just a blog" at this time, and Textpattern was briefly better, but Drupal, Joomla, and Magento were early winners in the CMS and eCommerce space. Large, enterprise clients wanted them. Hosts and agencies sprang up to meet the demand.
I always think of Star Trek when I hear "the enterprise" in this context, but it's the USS Enterprise going down in flames with self-destruct alarms going off around some confused Klingons. Or it's the USS Excelsior crapping out in spacedock instead of going into warp because Scotty hacked it. To me, "Enterprise client" means large teams of people who mostly have no idea how anything works on a technical level — because that's not their job. The technology they purchase and use is just so many black boxes to them.
So, how does the enterprise get things done and operate effectively at warp speed?
Yeah…you guessed it. Consultants. Agencies. Freelancers. They outsource, offshore, and nearshore. The Enterprise delegates and spends. Why not? They have deep pockets and a lot of meetings to prep for. Make it so!
You Too Can Learn Enterprise Jargon
Fluency with industry concepts and buzzwords is like walking around with a clipboard and safety vest — people will let you right into the bank vault. So how do you learn it? Read a lot of unreadable things. Government RFPs are especially good for this.
Out of professional interest and curiosity about things like bad writing of the highest order and institutional psychology, when I was a relatively young freelancer I read a lot of enterprise tech trade magazines. In them, very general things were said over and over. Like — the importance of "digital transformation" with "relational databases" that could potentially defeat "siloed information" through "integration projects" where CMS, WCM, WEM, DXP, and many other acronyms were "key." (Now there's DAM, DXM, PIM, and CDP rounding out "the Martech stack.")
This all came in very handy when I was asked to write RFPs or evaluate proposals responding to them because I knew the lingo. I also knew what the desired or proposed technology could actually do, and what building it out properly should look like. I realized these magazines were talking about the same things I was talking about when my friend with a medical garment manufacturing startup (founded by his mom) asked me to "build him a website." This became one of my first long-term "enterprise clients" until it was acquired by a German multinational for an ungodly sum.
"It's just like shooting womp rats back home in Beggar's Canyon."
My friend and I did a "discovery" session right then at a bar after a board meeting for an investment cooperative we had helped start. I asked the usual who, what, where, when, and why questions. I got what I needed to propose a CMS built out for marketing their products with a blog and walled garden social network (for their wholesalers) as well as user authentication and content integration with an "enterprise eCommerce platform." (It was all open source.) A young hosting company across Lake Michigan, Nexcess, had impressed me in just about every way a host can, and they had dedicated Magento servers, so I knew we'd have a solid foundation. In the written proposal I used a few industry buzzwords, but not too many. I wanted to sound honest and like I knew what I was doing, which comes across better when people understand what you are saying and maybe learn from it because you explain things carefully in simple terms.
In my experience, and what I've heard from people who work in the enterprise space, there's not a huge difference between what they do and a small agency or freelancer's client work except the scale of everything — from the budgets to the chaos monkeys. So if you want to get those big budgets, you need to learn to dance with the big chaos monkeys and speak their language. It also never hurts to pay attention to how the enterprise gets things done, because there is a lot to learn.
Those Who Change the Language Change the Game
There are two major (and competing) IT research and advisory firms whose analysts shower the enterprise internet and trade publications with whitepapers that cost several thousand dollars a pop until they go stale. These firms are Forrester Research and Gartner Inc.
Companies who get good ratings from the Forester and Gartner analysts pay even more money to offer the whitepapers and ratings as free downloads (for the price of your email address) and as marketing copy on their own websites.
Industry analyst reports are like web hosting reviews at a much higher and mostly more legitimate level thanks to the "scientific" approaches of things like "The Forrester Wave" and the "Gartner Magic Quadrant." These are both boxes with dots along an axis with differently complimentary designations like "Challengers, Contenders, Strong Performers, and Leaders" — or "Challengers, Leaders, Niche Players, and Visionaries."
The Current State of Play: Agile CMS and Digital Experience Platform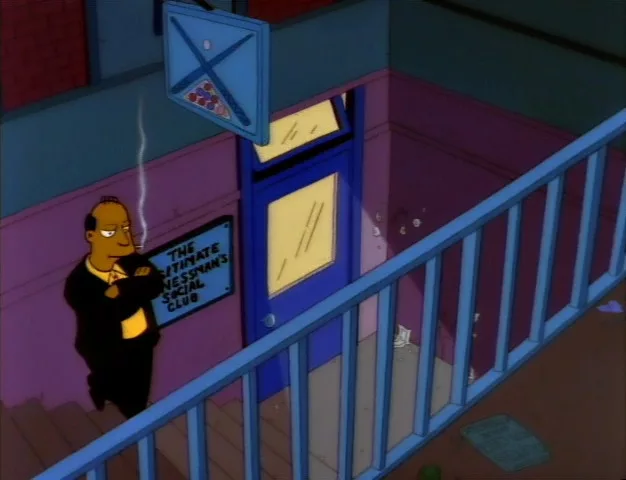 Something interesting happened over the last seven years when Gartner ultimately decided to stop picking leaders in the enterprise CMS space. Since about 2016 they had been describing it as "saturated" with "commodified" platforms. Gartner analysts felt all the CMS options had "feature parity," including the editing experience. All the regular CMS features had become table stakes for any enterprise web development projects.
Gartner also noted the established CMS implementation tended to be merely a "portal"— or worse, a "horizontal portal" that tried to have something for everyone. The future lay in personalization through "headless omnichannel digital experience platforms" spanning web, mobile, and the Internet of Thangs — watches, jumbotrons, kiosks, chatbots, and even AR/VR.
As a result of this decision, Gartner dumped its "Magic Quadrant" counterpart to Forrester's "Wave" for the CMS category in 2020. They don't do market evaluations for CMS platforms anymore. They've embraced DXP instead, which DXP companies love. (See DotCMS, Acquia, Bloomreach, Ibexa.) It's interesting to note Acquia pivoted to being a DXP leader with Gartner and also ranks ahead of Automattic (a "strong performer") on the Wave charts in a space Forrester defines as "Agile CMS" over against "classic CMS" — so as not to sound completely old-fashioned.
Notably, WordPress entered the Magic Quadrant in 2018 with WP Engine's WordPress Digital Experience Platform. WP Engine ranked as a "niche player" and "challenger" alongside Automattic. Automattic was also a "challenger" that "offers pricing options such that businesses are able to start small and then expand their solution footprint when needed."
That was a very questionable designation in my opinion — and all the more so nearly five years later. As I've written elsewhere, "WordPress's 43% market share is situated in the top ten million websites. Among the top million websites, WordPress powers 36% of them. In the top 100,000 sites, WordPress is used by 20%. And in the top 10,000 sites, WordPress has a 14% market share."
That sounds more like an established upmarket leader, not an upstart challenger.
Defining the WordPress Way in the Enterprise Market
As Magne Ilsaas recently wrote in The WordPress Enterprise Paradox, WordPress is a leader in the enterprise market. There are no engineering barriers to WordPress more than holding its own against Adobe Experience Manager. The problem (or opportunity) is that WordPress is a difficult brand to understand. It is not a single vendor or product. Why that actually makes WordPress unique (and better) than proprietary competitors remains an untold story.
There are many other important ways to improve, of course. Enterprise WordPress agencies can benefit from closer working relationships with plugin developers and product companies. Building first-rate client services will make any agency stand out.
But what will really move the needle and unlock industry-wide recognition is a collective and unified message where Enterprise WordPress defines itself to its market. It's a story of many agencies' stories, and a demonstration of many experts' expertise. It hasn't been shared enough with the larger WordPress community, let alone the enterprise tech world.
And there is so much there to give.