The Envato blog highlighted a record breaking theme on their blog today, for achieving $100,000 in revenue per month, two months in a row. All in all, this theme, Avada, has achieved nearly a million dollars in revenue since its release last August. And it represents everything I hate about the theme landscape today.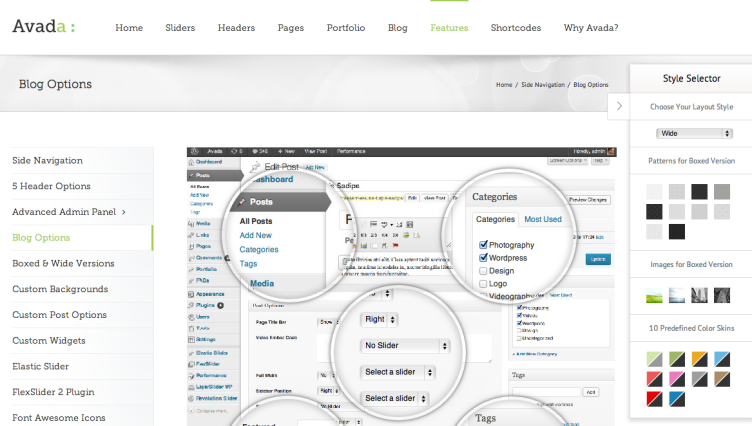 Few of the features in Avada belong in the theme. Your choice of half a dozen sliders, multiple custom post types, ridiculous shortcodes, options panels galore, and much more insanity is baked into this theme. And they call them features. And it makes me very, very sad.
I understand the need for quickly configurable website options, but this is simply not the way it should be. I feel bad for every one of the twenty thousand plus customers that sets up their website with this monstrosity of a theme, only to change their theme in two years or less and spend hours and hours trying to make their existing content work.
I should note that I'm not upset at ThemeFusion, the makers of this theme, themselves. In fact, the design is quite nice. And some of their options are great. But they are just one player taking advantage of what buyers clearly think they need. I'm upset that there aren't better options out there that help solve the problem people like ThemeFusion are trying to solve, but in the right way.
There is great potential in the theme market, or as it should be called, the website solutions market. People could be really innovating in providing simple and flexible solutions to meet people's needs. Instead, so many folks are packing everything under the sun into these themes, on marketplaces that only support the theme, not the solution.
I'm ready for the real innovators to stand up and disrupt this madness.