Tom Willmot has been a WordPress pioneer and leader in the agency space since co-founding Human Made in 2010. Just in the past year, Human Made has more than doubled its size with a team of 100. Tom is also CEO and co-founder of Altis DXP, Human Made's enterprise WordPress digital experience platform. I caught up with Tom this week to find out what he's thinking about the challenges and opportunities of the enterprise market for WordPress agencies today.
Sparked by Magne Ilsaas's ideas in The WordPress Enterprise Paradox, Tom started a Twitter thread and hosted a live discussion this week about the challenges of not having a well-defined brand and market for enterprise WordPress. In the minds of clients beyond the WordPress and open-source community not to mention unhelpful tech industry analysts, "WordPress" is something you can buy, and it's often confused with any number of related brands: Automattic, WordPress VIP, and managed WordPress hosts that support enterprise clients.
After getting an outline of the problem as it stands today, I asked Tom what might help differentiate "Enterprise WordPress" as a collective or entire ecosystem of agencies operating within it. Can open-source values of sharing and cooperation shape a unique global identity for enterprise WordPress agencies? Is it time for an inter-agency association or "guild" to take on these challenges? (Human Made has an internal "guild" structure of cross-functional teams — what could it look like to extend them across the whole agency space?)
And how might that look within the WordPress ecosystem and others adjacent to it? Are more inter-agency gatherings needed along with greater participation in existing tech and design conferences? Will agencies like Human Made resume hosting conferences like their Day and Week of REST events in the past? Can the larger WordCamps cater to an enterprise track? Does Enterprise WordPress need its own conferences? I like Jeremy Keith and ClearLeft as a model for agency thought leadership. Magne has pointed to the Society of Digital Agencies (SoDA) as a model for organized peer collaboration and North Patrol as a model for a research and advisory firm that connects agencies with clients and reports on regional enterprise web tech markets.
This is an open, ongoing conversation. If it piques your interest, connect with Tom on Twitter.
Elementor enables web creators to build professional, pixel-perfect websites with an intuitive visual builder. Quickly create amazing websites for your clients or your business with complete control over every piece, without writing a single line of code. Join a vast community of web creators from all around the world who deliver exceptional websites using Elementor.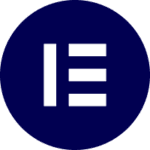 🔗 Mentioned in the show:
🐦 You can follow Post Status and our guests on Twitter:
The Post Status Draft podcast is geared toward WordPress professionals, with interviews, news, and deep analysis. 📝

Browse our archives, and don't forget to subscribe via iTunes, Google Podcasts, YouTube, Stitcher, Simplecast, or RSS. 🎧
Transcript