Stay in tune with WCSF all day with WP Armchair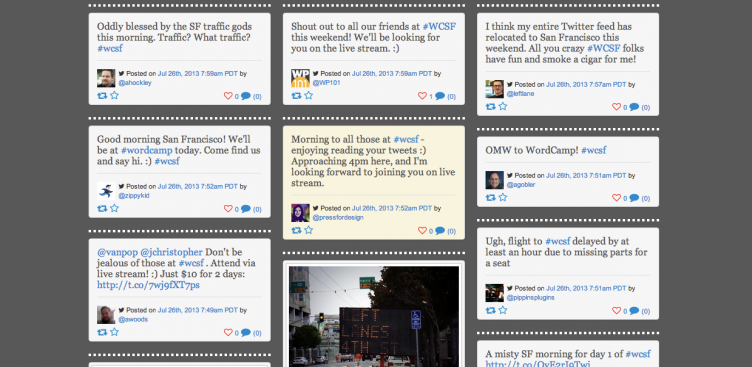 David Bisset is an epic WordCamp follower. He should have a badge.
He'll be at WordCamp San Francisco in the flesh today, and he's taken it up a notch. He's custom developed a site soyou can keep track of WCSF from anywhere.
WPArmchair tracks tweets, photos, videos, etc and gather them in one place. Whether you're in the talks and wanting to stay on top of social, or at home following along, keep an eye on WPArmchair today.