Our goal with Get Hired is to help open your eyes to the possibilities waiting for you with thousands of employers in the ecosystem of products, services, and agencies that serve and make up the WordPress ecosystem — currently 40%+ of the web.
If you want a job with a remote, web-based company, we're here to help make that happen.
It doesn't mater what your background is. If you want to get a remote job working on the web, you can do it. If you can motivate yourself, work hard, and you want to learn new things, there's not much that can stand in your way.
So let's go!
What Kind of Work is Available in the WordPress Ecosystem?
There are many different types of jobs in the web industry that WordPress is part of. Too often people think they need to be a developer or a designer to work in the industry. That couldn't be further from the truth! Tech eployers value many different skillsets that are not all technical in nature. Recruiting for non-developer positions is often the most challenging and important hiring task a tech company faces.
Here are just a few of the types of jobs web-centric companies have available:
Project management
Product managers
Operations
Human resources and people management
Inbound and outbound sales
Business development
Accounting
Marketing: Ads, SEO, content, growth, etc.
Support and customer experience
Developers: front end, back end, mobile, etc.
Designers: front end, user experience, interfaces, products, etc.
The larger the company, the more diversified these positions get, with more elaborate teams within many of these categories.
Most of the positions you see here also exist outside of remote web companies, of course. And that's important to remember.
Diverse and traditional (non-technical) prior experience is valuable!
Most positions for a remote web company are not new, and your experience prior to your new career is important. It can be very beneficial to your future role — even if it's not at all in the same category!
If you have done sales but you want to be a developer, then your sales experience will likely make you a better communicator within your teams. It might help you better understand the pricing and cost dynamics for the project at hand. These are valuable, nuanced skills to bring to the table.
For any position, you need to take your cumulative skills, not just your past titles, and see how they can apply to the position you're seeking.
Training for a job within a web-based company
No matter your goal, most new jobs require training. Sometimes companies will train you after they hire you. For skill positions (like design or development) then you really need to be able to show off what you can do up front.
For any position, you need an understanding of the industry it exists within — and how it is changing. If you want to work with WordPress, you need to understand the WordPress ecosystem and broader web tech industry. If user experience, product design, or project management roles are what you want, you need to see how each has professional associations and communities, certifications, specializations, and specific bodies of knowledge.
Things are always changing quickly in web tech, but there is a base of fundamentals for every profession that never change.
Resources to get yourself hired
Get Hired offers career development resources to help you find your way. We want to help you know where and how to study, train, and prepare for your career in WordPress. Please get in touch if there are specific questions you have or areas of need you'd like us to address.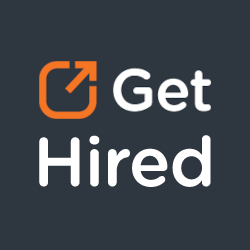 Get started today! Build your career in WordPress.Build your network. Learn with others. Find your next job. Read the Get Hired newsletter. ✉️ Listen to the Get Hired podcast. 🎙️ Follow @GetHiredWP. 🐦