Automattic created a digital only advertisement geared toward the Super Bowl. When it was discovered, some folks thought it may air nationally, either during or around the game.
I confirmed with Mark Armstrong of Automattic that it's actually a digital only advertisement; from what I can tell, they did a big push on Facebook, and probably other platforms as well. It has received more than 360,000 views on YouTube as I write this.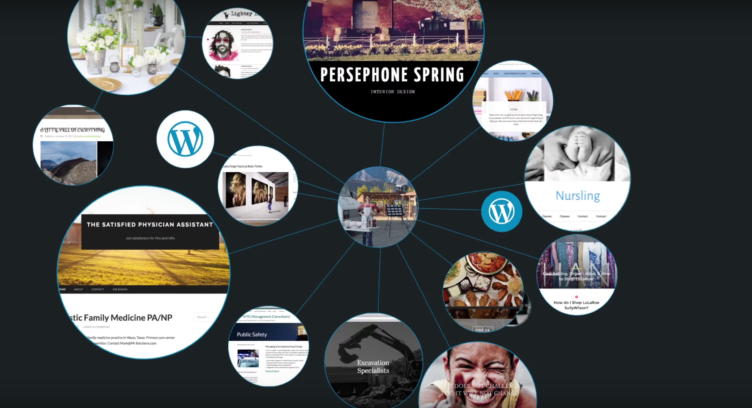 Titled, "An Ode to the Big Game," it celebrates small businesses and gives a small jab to the expense of in-game advertising costs. The ad leverages WordPress's marketshare as the primary pitch: "Here's to all the small businesses that make the big game happen. More websites run on WordPress than any other platform."
Mark told me, "There will be much more to come on this front," and noted that this ad is the first developed by new Automattic CMO Chris Taylor. Chris is no stranger to aggressive marketing. He worked at E*Trade for seven years and 1800Flowers for two and a half years; he had tenures as the Vice President of Marketing at both organizations.
There are hints of the other ads in the works. Automattic's high profile Head of Design & Inclusion, John Maeda, has shared images from a couple of shoots featuring local businesses. I presume the concept of small business empowerment by WordPress will be a key feature for these ads. I also spy Vice President of "Business Wrangling" Catherine Stewart in John's pictures.
Matt Mullenweg blogged about the impending investment into marketing outreach in January of 2016, and it appears this push is now in full swing.
One of the areas where Automattic and its products like WordPress.com have the most room for growth is in the area of marketing. It's also an area our competitors are spending heavily in, with Wix, Weebly, Squarespace, Web.com, and to a lesser extent EIG and Godaddy, spending over $350M this year in advertising. (Of course marketing is much more than just advertising, but their spend is still significant.)
Little has changed since he blogged that, in terms of how those other companies are spending. Squarespace and Wix both brought huge stars into their ads for $5 million 30 second in-game slots, plus additional ads around the game. Squarespace hired John Malkovich for their campaign, and Wix brought in Gal Gadot and Jason Statham. It's Squarespace and Wix's fourth and third appearance in the highest priced ad space in the world, respectively.
GoDaddy, while more complementary to WordPress's offerings, also purchased a spot in the game, a tradition they've long held now — I'm too lazy to count how many times they've made an appearance. The commercials are much more tame in recent years, since they've cleaned up their act post-Parsons.
These advertising efforts encompass much, much more than the $5 million for the 30 second spot. The stars, the production, the additional ad pushes — all together these require absolutely massive budgets.
I don't suspect Automattic will be spending $40 million+ in a single year like some of their competitors, but I think it's safe to say we will start to see much more marketing for WordPress.com from Automattic.
I don't know yet how Automattic's WordPress.com ads will work with the WordPress.org marketing push — but the digital-only ad for the super bowl definitely muddied the waters between the two entities.
In a case like this, it's probably beneficial to the open source ecosystem that Automattic is the one dishing the dollars for production and promotion — but it won't aid in fixing the confusion over .com and .org, that's for sure.