The WordPress plugins landing page has been updated to show a card format similar to the WordPress admin install screen, as well as to represent some of the updated stats.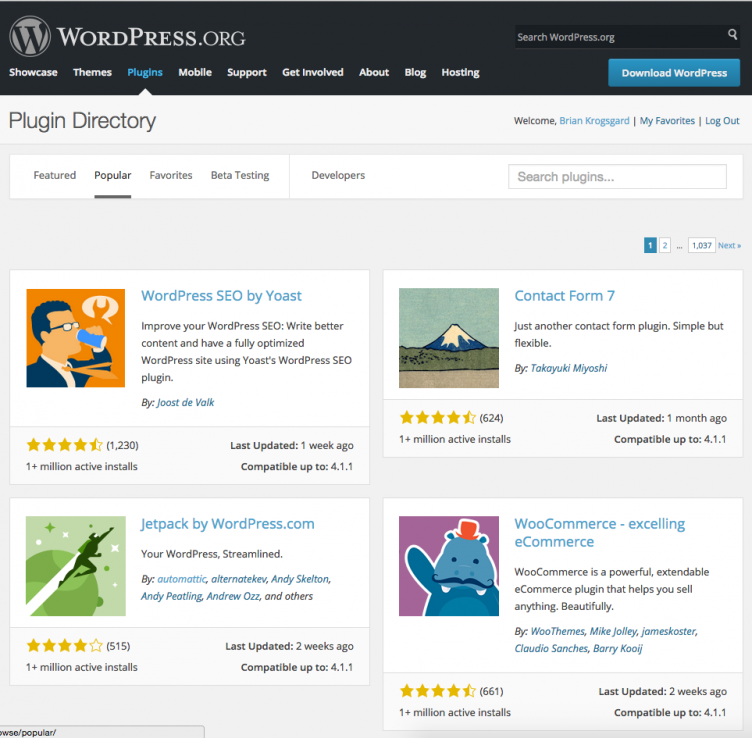 It's still a work in progress I'm sure, but it has gotten some criticism for removing the New and Recently Updated columns of the old design. I admin, I liked those too — if nothing else, to get potential stories from.
Though those two sections were removed, you can now view by a new "Beta Testing" tab and a "Favorites" tab. You can read more about the update on the Make Meta blog, and I also recommend Justin Tadlock's critique on the WP Tavern post about the changes.