Career Development and Job Search Tips
I spent the better part of ten to fifteen years as the at-home parent for (eventually) four girls. During that time I was also a WordPress and open-source freelancer, a volunteer and board member on a lot of cooperative neighborhood projects, a home renovator, a property manager, and an unschooling facilitator.
In a lot of ways, those were my best years — time with my kids and personal projects when I'd not yet faced or had a diagnosis for a progressive disease. But it doesn't mean anything as "work" on a résumé.
My "employer" from that period has appeared on my LinkedIn profile at times as the "Four Sisters Anarchist Collective." I don't know if that entertains or pushes away the right people, but it is certainly a time I'm proud of. It was deeply instructive and influential, and also fully part of the "shadow economy" we know well in open source — where you create shared value to give it away for free. In a DGAF version of my résumé I would lay that out openly.
Maybe that's the one I should write.
Some good tips I've found recently:
Kyle Maurer has some great approaches to explaining gaps in work history in this episode of the always-good Get Options Podcast.
LinkedIn allows gaps in your career to be noted now. Is that a good or bad thing? Liz Ryan took a poll on these changes and the responses are pretty evenly divided. The comments are worth a look.
Also worth reading:
Tell us your experiences on the job market dealing with an employment "gap" on your résumé. Leave a comment ›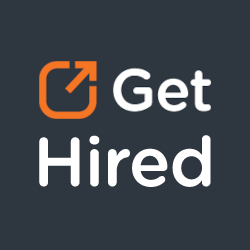 Get started today! Build your career in WordPress.Build your network. Learn with others. Find your next job. Read the Get Hired newsletter. ✉️ Listen to the Get Hired podcast. 🎙️ Follow @GetHiredWP. 🐦