Pickle is a project by Jason Schuller that offers both a hosted and self-hosted solution for WordPress restaurants. It's heavily focused on design and simplicity.
I can't help but wonder why there is so much focus on restaurants in this space.
I'm all about hosted WordPress. I think it's the future, as I said when Evermore came out. However, that Happy Tables, Restaurant Engine, and Pickle are all restaurant focused cracks me up. Granted, the three are quite different from one another; but I'm ready for some other industries!
Restaurants are notoriously poor. I look forward to seeing someone disrupt a different space: say hosted WordPress sites for dentists. Dentists have money, they are in every town, and they have common functionality needs. I can list a hundred other niches.
Anyway, Pickle seems nice enough, and I'm sure it can serve some audience out there pretty well. It has a custom styled version of the WordPress admin, and operates on the notion of "panels" for the various site sections.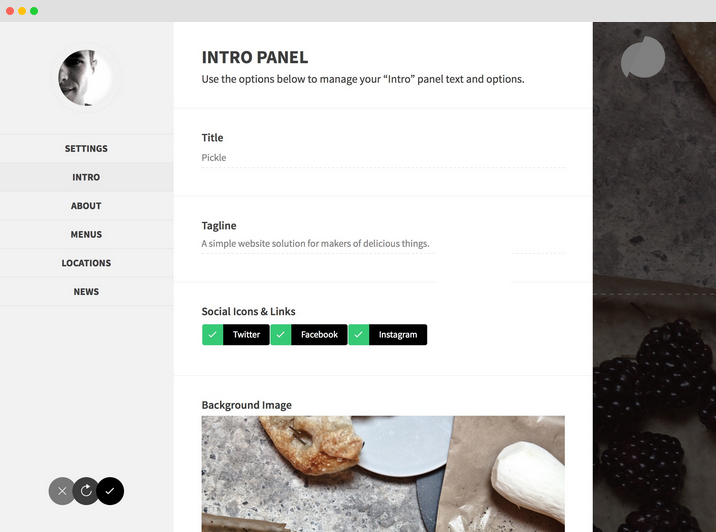 Pickle costs $10 per month for the hosted version and $50 for the downloadable version.
Jason founded Press75 and sold it last year. Since then, it's felt to me like he's worked on and released all sorts of project to see what will stick. Maybe Pickle will be the one that does. I wish him luck at it.