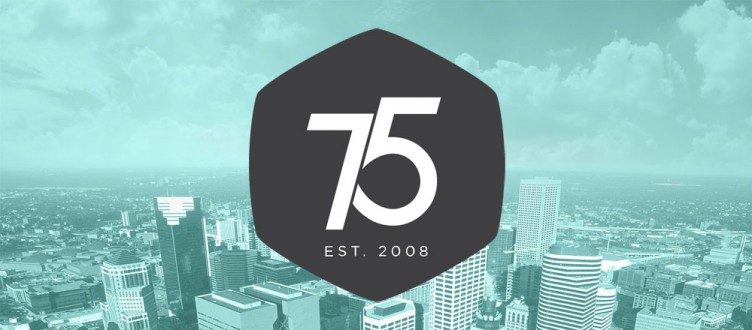 In mid-April I wrote that Press75 was for sale on Flippa. That auction ended without a sale, with bids for up to $45,000. Today, the Minneapolis based Westwerk is announcing that they have bought Press75 from Jason Schuller. It's my understanding that the official transition of the website occurred yesterday.
Jason was public with his frustrations with the sales process on Flippa, and started exploring alternate methods for selling the site even before the auction ended:
Starting to realize that Flippa probably isn't the best place to sell a business you actually care about.

— Jason Schuller (@jptksc) April 21, 2014
According to the press release from Westwerk, Jason received multiple offers from "other industry leaders, but ultimately decided to choose Westwerk and its WordPress development division WerkPress."
Travis Totz will be transitioning from working primarily with WerkPress to managing the day-to-day at Press75 for Westwerk. WerkPress began as a "customization channel" that many theme companies, including Press75, would recommend to their buyers for small projects and changes. Over time, due to "growing demand for more advanced projects and builds", Travis says that they've transitioned to a "premium option" for customizations, "more heavily focused in the custom projects."
Therefore, with the changing style of WerkPress' typical projects, Press75 is an overall better fit than if they were still doing tasks that historically other theme shops would have referred to them at WerkPress. This was one of my initial surprises when I learned of the sale of Press75 to WerkPress; I wondered if this means that other theme shops will stop recommended them for theme customizations, in favor of companies like Elto and Envato Studio. It turns out that wouldn't be as big of a downside as I may of anticipated.
Many of my readers may have heard of WerkPress, due to their status as a recommended provider by a number of WordPress shops as noted above. WerkPress is simply a division of Westwerk, a full-service agency based in Minneapolis. That also makes WerkPress different from other customization options, in that they contract out very few of the projects they receive — instead performing those projects in-house — whereas similar customization companies typically operate on a contractor-only basis.
It has opened doors for us and allowed us to grow in unexpected ways. Acquiring Press75 is just one more way that we can demonstrate our commitment to WordPress. We are excited to reinvigorate this brand and it's community of WordPress enthusiasts.
"Reinvigorate" is an apt choice by Travis for the word I would use myself, when describing what Press75 needs. Press75 has a great history, unique themes, and Jason has been committed to his business nearly as long as any other theme provider; but over the last couple of years it was clear that WordPress themes weren't his passion any more.
As shared in the Flippa auction, the sales trends graph for Press75 isn't pretty. It went from a company with $25,000 – $30,000 in sales last April to less than $5,000 in sales in February, the last reported month for the auction. At one point, Press75 was a $500,000 per year business — quite an achievement for a primarily single-person operation — and also reminiscent of the kind of success we're seeing with small plugin shops today.
Jason said the following of the sale to Westwerk:
Over the years WerkPress has provided countless theme customizations for Press75 themes and customers, and the attention to design and detail is something I know will be appreciated by current and new Press75 customers moving forward.
The theme business is definitely changing. It's a large market with lots of challenges, and it's going to take a company with resources and stamina to compete. Even with buying a company with an established brand (Press75 has a mailing list of nearly 15,000, around 1,900 followers on Twitter, and domain authority since 2008), it's still not a sure thing moving forward.
Westwerk's team has its work cut out for it to reverse a damning trend in the sales graph for Press75, and for bucking what appears a consistent trend overall. Even some of the most successful theme shops out there have seen a couple of years of flat sales, and many have converted to be primarily plugin or other types of service businesses.
Westwerk doesn't intend to stop with themes. I understand they intend to release additional products, with Press75 being the brand for that arm of their business.
I wish both Jason and the team at Westwerk the best of luck, and I certainly look forward to seeing where both parties are a year from now. You can continue to keep up with Jason through Twitter and his personal website, and of course the Westwerk team through their website, WerkPress, and now Press75.com.