Meet me for Publish, in Atlanta, in early August 🔥
I've paid the deposit for our venue for Publish in Atlanta, August 3rd and 4th.
If you liked the first first Publish, I think you'll love this one. It's standalone, in a great venue, in an accessible city, and I'm already planning a really one-of-a-kind conference experience. Here's the view from the top of the venue, where we'll have the after party.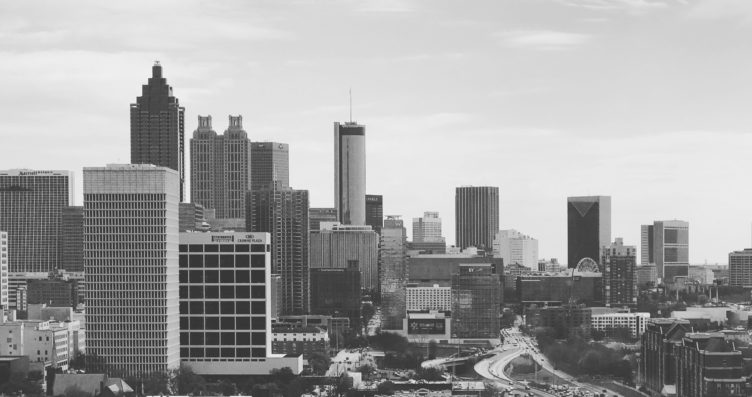 The goal for Publish will be to set our sights high, and learn from folks both inside and outside of the WordPress landscape — to better inform us to be good business people, developers, and makers of the web.
This is an event for publishers. I consider anyone who has a role in making the web a publisher. It's why I made dumb shirts that say, "I make the Internet." We all have a role in crafting this wild, messy, beautiful landscape. And Publish will embody that, fully.
Atlanta is a Delta Airlines hub, and should be as affordable to fly to as anywhere in the United States. It's also near my own home, and since my wife will be 8 months pregnant, that is important to me. It will be hot. But I'll teach you how to fully embrace the southern heat.
The venue is called The Garage in Atlanta's Tech Square, and it's exactly what I was seeking in a venue that's uniquely suited for a Post Status get-together. Don't worry, there are plugs everywhere, and the wifi is ready for you. The part of town the conference is in is right next to Georgia Tech, and walkable to all the attractions you need — and it's right next to a subway (Marta) stop for direct 20-minute airport access.
I'm super excited about what's possible with a standalone event — especially one spread out over two days (and a couple of fun things the day before and after for folks who are around). I hope you'll consider attending.
You don't have to do anything yet to stay in the know. I'll certainly be emailing members plenty of information. For now, I hope you will save the date.
The best way to stay up to date about Publish announcements is to be a member. But if you aren't a member and want to stay up to date, subscribe to the free version of the newsletter.
And finally, if you want a shortcut to get to the event page, just head over to PublishConf.com, which currently redirects to the old Publish page (updated for Atlanta's event), but I'll soon turn into a more full-featured event site.