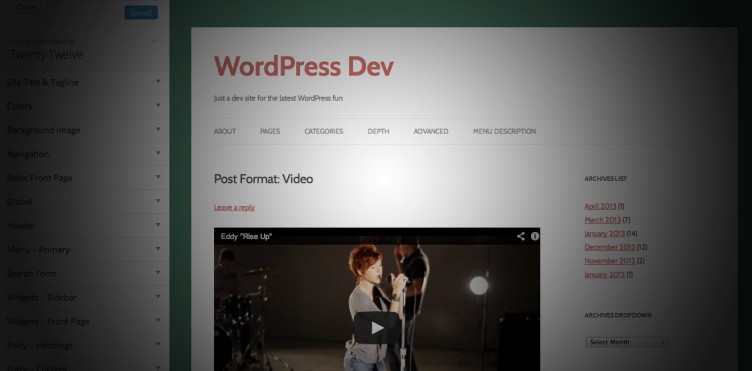 I ran across the Styles plugin today, thanks to a tweet from Brady Vercher. I was intrigued because Brady said, "I really think this plugin could be the standard for easily customizing themes." That's quite a statement. But after installing Styles and playing with it a little bit, I can definitely see it being a great plugin for site owners who aren't comfortable customizing CSS in WordPress themes.
Styles is a free plugin on WordPress.org that has extension plugins for each theme that it integrates with. Currently, you can get the extensions for each of the default themes, Twenty Ten through Twenty Thirteen, for free. The plugin homepage has a cart icon and a "free" banner on each of these themes, hinting rather obviously that their intention is to offer paid extensions for customizing other popular themes.
Here's a video overview of Styles:
I like that the plugin is interfacing directly with the WordPress Theme Customizer API. At the same time, like other visual "frameworks", Styles spits all of these customizations into the head of the document, and has potential for bloating a website. There are quite a few options by default, but I found myself wanting more. For instance, I wanted to change padding and margins on various elements, and it didn't have them available for my demo. In general, if a user knows CSS, I think it's just as fast to customize a site with CSS alone.
I look forward to seeing how Styles evolves, and seeing what themes they decide to integrate with next. I think the model can work for them, and there is certainly demand for options-based WordPress themes. Enabling a free customization ability for the default themes and other popular WordPress themes could challenge some existing options heavy theme models and visual frameworks.