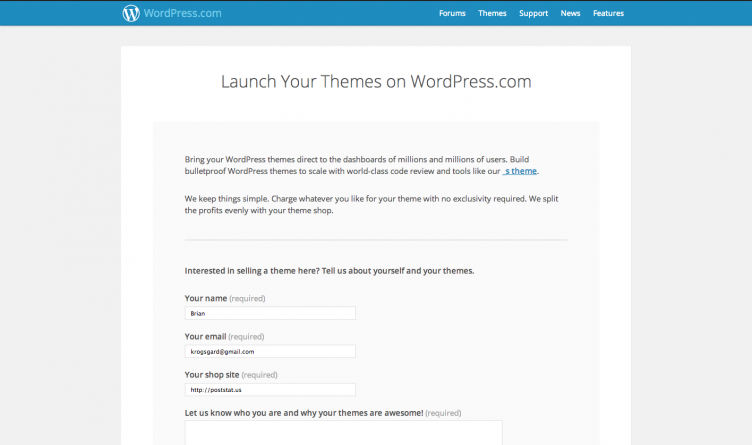 Automattic has added a new page on WordPress.com inviting theme makers to submit their theme shops to the platform.
Historically, Automattic has invited particular theme makers to be a part of the WordPress.com commercial theme program. I have heard from some sellers on WordPress.com that they've really opened it up to a lot of people now, and this seems to confirm that they intend to continue scaling options for this segment of their business.
The process for getting themes on WordPress.com can be quite arduous at times. This story from Sami Keijonen gives great insight to the process and some of the limitations on theme makers.
I'm interested to see who decides to target WordPress.com now that wasn't previously a part of the program. I know that I'd love to see more individuals (like Sami) and smaller companies get involved.
Before you know it, perhaps WordPress.com could be as profitable for some of these folks as ThemeForest is for others, where a number of theme authors have now made over $1 million.