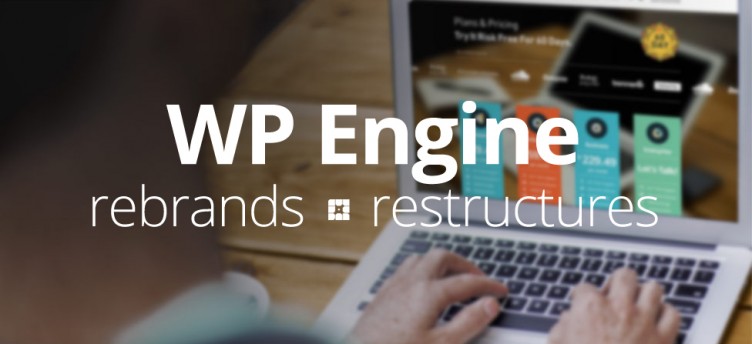 Few brands in tech have skyrocketed in exposure like WP Engine in the past couple of years. WP Engine has experienced massive growth, and they are showing signs of acting very much like a grown up company.
Rebranding WP Engine
Last week, WP Engine carefully and methodically rolled out both a massive rebranding effort alongside a change in leadership.
The new brand is sophisticated, and in my opinion, well executed. I have my critiques, but they are minor. I largely agree with Chris Lema's post detailing what many others in the industry can learn from this rebranding from WP Engine.
Restructuring leadership
What's more interesting than the rebranding though, is that Jason Cohen has stepped down as the CEO to be the CTO, and the COO, Heather Brunner, has been promoted to the CEO position.
If you don't know much about Jason Cohen, check out his blog, and learn about the early days of WP Engine in this Mixergy interview. He's not a rookie to building businesses. He previously built and sold a profitable company called Smart Bear successfully. But even from his previous venture, WP Engine is different. It's more long term, and it doesn't look like they are prepping for any sort of quick exit.
Paving the way to go public?
I honestly wouldn't be surprised if WP Engine is paving the way to go public. Their growth has been rapid, but they aren't giving away their product to get customers. They are winning by selling.
I see so much WP Engine marketing, from them and from affiliates, it's unreal. It dominates our WordPress hosting space. But I'd rather see that than price wars. Price wars have plagued hosting for ages. Selling your brand and your value in the hosting space, successfully, is huge.
Brunner gave some details about WP Engine's size in the post on Venture Beat announcing her hire:
Twenty million unique visitors now interact with WP Engine-hosted properties every day. The company has grown every quarter since it was founded in 2010 and serves 11,000 paying customers…
Cohen also notes in the WP Engine announcement that they have 80 employees now.
Neither 11,000 customers or 80 employees is huge in the hosting industry. But I bet if WP Engine's average revenue per customer were public, it would be huge.
Leading the market
As they angle to further market to enterprise customers and serious website owners, WP Engine is well positioned to be the leader in WordPress hosting. They weren't the first to market in the managed WordPress hosting space, but they have outpaced their oldest competition (namely ZippyKid and Pagely) from a growth standpoint.
Even up against Automattic and WordPress VIP hosting, I think they stand a pretty decent long term shot of being the leader, since Automattic has a lot more revenue sources than VIP hosting to think about.
And I think they see that potential very clearly. They've been beefing up their management team right along side their ground-level employees, and Cohen stepping down into a role he feels most comfortable in helps them all the more.
Hiring an experienced technology executive like Brunner (who was previously COO at Bazaarvoice before it went public in 2012) appears to be an excellent move, and putting her in charge now that she's got her feet wet seems about as smart a step as they could have made, not to mention an extremely humble and character exposing move by Cohen.