Your Legacy Matters
Back in 1986 my grandmother and I went shopping and bought "a ton" of flannel fabric. She was going to make pajamas for all of her grandchildren. But then she got sick and in 1988 she passed away. I found the fabric as we were cleaning out her apartment and took it home with me.
That spring I cut it all up into squares and sewed a quilt top out of it. But I had no idea how to actually make it into a quilt – and there was no internet yet to Google it.
For 34 years that quilt top went from home to home in a gallon-sized ziploc bag. It stayed in that plastic bag in a closet as I graduated from college. And as I had my daughter. And got married. And divorced. As I changed jobs. And as I have aged and matured.
It stayed in that plastic bag until this past fall. I traded photography with a high school friend who does long arm quilting. And she finished the quilt. And dropped it off to me today.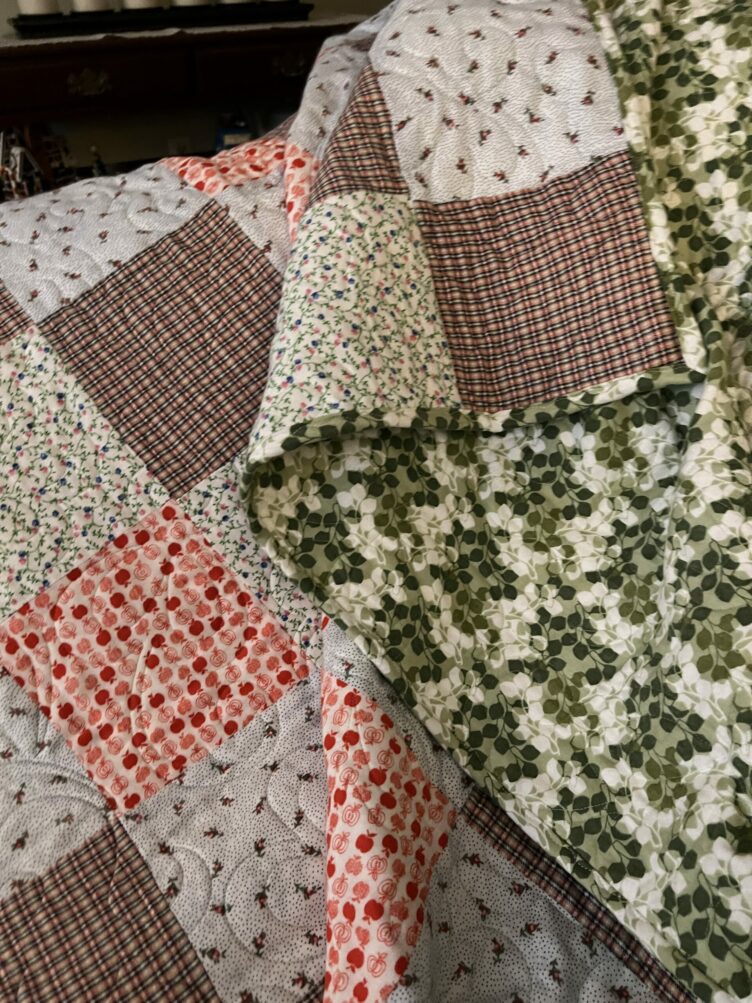 It took 35 years – but I have a quilt now that I feel my grandmother's love in, and that someday will be my daughter's and she will feel my love in when she wraps herself up in.
Community is like that. We started as something and we've carried that something with us. We've grown. We've added members. We've lost members. And still the fabric of who we are is there with us all.
Remember that. Take that with you as you contribute to community. As you lean into it. And as you take breaks from it. You're the fabric of it. You matter. Your legacy here matters.
In the Spotlight
Post Status professional member Hazel Quimpo is in the spotlight this week. Hazel is the innovative founder of The Clever, a marketing agency for small businesses based in sunny Long Beach, California.
Join Us on Meetup
Join the Post Status meetup here: meetup.com/post-status/ and then RSVP for the meetups that best meet your needs (one, two, or all three). March's meetups will be posted soon!
Quick Links:
Photo of the Week
Today's photo of the week comes from Bigul Malayi in WordPress Photos.