Post Status members discuss declining revenue — and how to offset it. How will the market slump affect acquisitions and sale prices?
In an ongoing Post Status Slack #Business discussion about trends among product owners in the WordPress space, Jason Coleman noted this week that his company, Paid Memberships Pro, has sales down about 10% year-over-year.
Since PMP typically has a B2B relationship with customers, it's interesting to note how other data Jason shared indicates his company's revenues declined at half the rate his customers' revenues were also declining during the same period.
This isn't a new insight at PMP. Their focus on e-commerce and membership sites "was born out of the 2008 recession," according to Jason:
We noticed back then that our e-commerce customers were the last to pull back, and in fact needed us more through the recession. So since then we've tried to be "close to the money" with respect to our products and services.
Try Unbundling Features and Changing Prices
Downward trendlines are not surprising in 2022 and were anticipated at PMP, so in response, the Colemans raised their prices while other revenues rose slightly or remained stable.
Resource: How to Succeed in Business by Bundling and Unbundling by Justin Fox, Harvard Business Review (2014)
A smart way to do this, Jason explained, is not just to raise prices but also offer a lower-priced option that unbundles some features:
Our old Plus plan was $297. We introduced a "standard" plan at $247 with fewer features (add-ons) and increased the price of Plus to $397. Our average order value has gone up, and while sales are down, they are down in line with lower traffic. So we're happy with the price increase. We're going to do more to encourage standard users to upgrade to plus, which should help even more.
These price changes have offset half the decline in traffic and sales, and the other half has been made up with new revenue from Stripe Connect integration.
The upshot is flat revenue for 2022 to date and in the forecast for the rest of the year.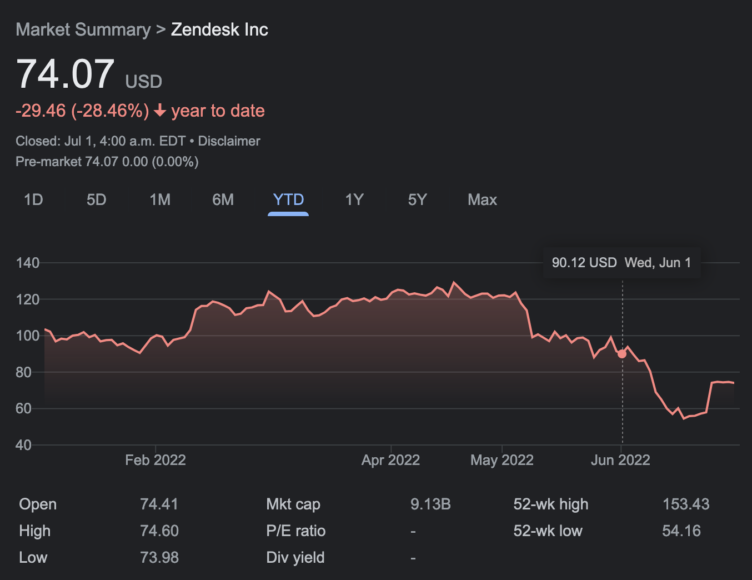 Acquisitions and Fundraising in the WordPress Space
Speculation about the cause(s) of downward trending revenue charts has included general recession worries and a return to normal after the "COVID bump" that boosted the e-commerce space.
Nigel Bahadur of WPCloudDeploy predicts WordPress acquisitions will happen at a discount now, thanks to "software company valuations … getting crushed" in the larger industry. Case in point, ZenDesk, which may end up being sold at a much lower price than they were offered — and turned down — in February.
BizSwoop founder Cory Ferreria asked how market contraction may be affecting WordPress companies trying to secure funding at this time as well.
(If you have answers and are willing to share them, please get in touch — via Post Status Slack if you prefer.)
With only 17 acquisitions in our tracker for 2022, it seems more likely that acquisitions will cool to pre-pandemic levels. The high water mark for acquisitions came last year at 46.