The cost of running a WordPress website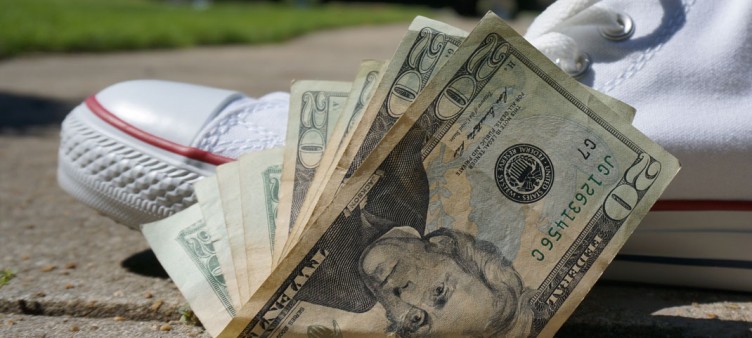 A WordPress website is very affordable to get up and running. You can do it for free, plus the cost of your average shared hosting account. However, running a more serious site can get considerably more expensive.
Here's the list of stuff that I use here on Post Status, along with associated costs. I'm also going to include some additional services that I either want to use in the future, or at least want to explore.
Monthly recurring costs
Hosting
Hosting ranges in cost. Upper-end shared hosting costs between $15 and $25 dollars per month. However, it can quickly go to $75 a month with a VPS. I'll use $25 as a good median cost for managed hosting. I host this website on the SiteGround managed WordPress setup.
Security and asset management
I have been using CloudFlare, through SiteGround's interface, for managing assets, minifying scripts, and more. It costs $14.95 per month for the paid plan. They also add a layer of security, though that's not the primary benefit of the service. I may cancel it soon, since I'm undecided about CloudFlare. I may choose to handle those types of optimizations independently.
Backups and updates
I've been using WP Remote to manage updates and supplementary backups to my host. My five site plan costs $20 per month. Similar services, like ManageWP, iThemes Sync, and VaultPress start closer to $5 per month for single site plans. I featured WP Remote last year when they had their big upgrade.
Spam prevention
A base plan for Akismet costs $5 per month, though you can also get away with using it for free. I never upgraded my account, but I probably should now that I have somewhat commercial uses for my website. If you don't like Akismet, you could use third party commenting system like Disqus, or you could use Antispam Bee, which is a popular Akismet alternative.
Chartbeat real time analytics
Chartbeat is a real-time analytics provider. I'm currently using their 30-day free trial. Once you complete your trial period, it moves to $9.95 per month for up to 1,000 concurrent visitors, a milestone I've never reached with this website. I've enjoyed Chartbeat, though I'm not convinced it gives me any more valuable metrics than WordPress.com stats and Google Analytics do. And Google Analytics' live view is like a trimmed-down version of Chartbeat's service.
Freshbooks, for managing payments and invoicing
I invoice for my partnerships on Post Status, and I also pay site contributors for their help. I use Freshbooks to manage this activity, and it costs $19.99 per month to do so, and it also integrates with Stripe, which carries an additional 2.9% fee.
Amazon S3
I store audio on Amazon S3, though it can be used for much more (like images and site backups). My costs are very low right now, like under $2 per month. But I'm going to round it up to $5, which would probably cover most people that would ever use S3 for a normal website. It's an insanely cheap service.
POTENTIAL ADDITIONAL SERVICES
Optimizely A/B testing
I want to do some A/B testing to help increase engagement on Post Status. I haven't done it yet, mostly because of time, but also because in its current state I don't have as many clear conversion goals. However, that may change in the future, and I want to be prepared to test how well I'm doing. Optimizely has gotten rave reviews and it's super easy. Well worth it if conversions matter to you. It starts at $17 per month.
VaultPress for real time backups
I really like WP Remote for backups and updates. But I'm considering getting VaultPress for real time backups. Something about that would just make me feel secure. That would run me $15 per month. I'd still keep WP Remote for updating plugins and such.
Beanstalk for deployments
We use Beanstalk at Range for managing our version control repositories and deployments. I really love it. I keep meaning to put Post Status on a better setup, so I'll probably be moving it to use Beanstalk soon. It runs $15 per month at the base level (10 repos).
Yearly recurring costs
I use a number of plugins and services that are annually based fees as well.
Fonts from Typography.com
I use Gotham Rounded and Archer on this website. They are both from Hoeffler & Co., served from their Typography.com cloud service. My yearly cost is for up to 1 millions pageviews per month (which I don't come close to using), and costs $149 per year.
Stream site activity
Stream is a commercial plugin by X-Team that monitors every change on my site. It costs $99 for a single-site license. You can also see my review of Stream.
Gravity Forms
I use Gravity Forms for all my forms, on this site and others. I also use the Mailchimp add-on. Gravity Forms costs me $199 per year for the developer license. The single site license (with no add-on support) costs $39 per year.
Domain name
An obvious cost of a website, I pay about $11 per year for my domain names from Namecheap.
Love It Pro article voting
I use Pippin Williamson's simple little Love It Pro plugin for managing upvotes on articles. It's a whopping $8 and it was easy to customize to my liking. I honestly don't know if anyone utilizes the votes on articles as a metric to read, but that's why it's there.
potential additional services
Sucuri security management
I don't anticipate needing it, but who does? Sucuri handles cleanup for when your site gets hacked. I've been meaning to signup for ages, but haven't. Sucuri's base plan costs $87 per year for a single website — another reason it's been dumb of me to wait.
SSL
Secure site certificates have a few benefits. They help establish trust for any site. They aid in securing transactions, and are necessary if you process any private user data, like credit cards. But they also allow you to use SPDY, an exciting new technology that can help speed your site. I intend to enable SSL for Post Status soon, for SPDY especially.
SSL certifictes vary wildly in cost. A basic certificate from Namecheap (my provider of choice) is $29 per year, and if you want the full "green bar" treatment, you can get that for $149 per year.
Advanced search
I haven't done anything to enable or improve search here on Post Status. I need to as I've created quite a significant amount of content. It's one of the changes I'm making this summer. I'm considering some fun methods too, such as using SearchWP and FacetWP for better indexed search and faceted search. The plugins are both $29 per year. Other options for search are Swiftype ($49 per month for my amount of content — too much), or Elastic Search (free but I don't feel like setting it up).
Commercial Yoast SEO
I use and enjoy Yoast's WordPress SEO plugin. I finally submitted this site to Google News, so once that goes through I'll buy his $69 News SEO extension. I should also buy his video SEO plugin for $69 now that I have more video on this site. Finally, I may use his commercial version of the main SEO plugin, for redirect handling and Google Webmaster Tools integration, but also for what it promises for future features.
I've also gained from Yoast's free stuff for years, so I should pay him for these extensions just to say thanks.
Free for now
Mailchimp for newsletters
Mailchimp is an awesome newsletter sending service. It's free for up to 2,000 subscribers and 12,000 emails a month. I haven't reached either barrier (you can help me!), but once I do I'll need to start paying marginally for this service.
Mandrill for reliable site email
Mandrill is also by Mailchimp, and it's a service to reliably send email to users. They have a WordPress plugin that takes over sending all email from your site, and helps ensure that your site's emails don't go to spam. It's the same model as Mailchimp and I've not reached the limitations of the free plan yet.
Things I didn't price
There are some items I haven't priced out.
Themes
Many site owners will also have a yearly theme cost. I don't use a commercial theme here, though I do periodically buy them for other purposes. This can add around $100 per year to your site cost.
eCommerce
When you get into eCommerce, things get more expensive. SSL (mentioned above) becomes mandatory, and the common model these days is to price extensions and support. If I were to add eCommerce, it'd end up being at least a couple hundred dollars per year due to extensions. eCommerce also means you end up using a few additional services, and your hosting should probably be upgraded if you do it right. Though the reward could go up too, since you're selling something. That said, the total cost would go up considerably for running a website if you have eCommerce.
Paid contributions
I did not include any form of contributor payments or paid contributions in this summary. Depending on the site, many site owners have varying costs to pay for writers. It's my understanding that paid post pricing varies wildly, from as low as about $10 per post, up to $200 per post, depending on the nature of the writing and writer.
Time
Time is intangible, but valuable. It depends what it means to you. I could pay a service to manage my site for me, and that would cost between $39 and $199 per month. Sometimes I'm tempted, but I haven't done it yet.
I also spend a ton of time writing content and generally managing this website. I enjoy it and it's a labor of love, but it's not an easy task.
Total Costs
Running a WordPress site is relatively inexpensive, but it is a responsibility. These are the commercial tools I use. I use many more that are free, but I wanted to highlight what my monthly and yearly costs are.
Of course there are hundreds of other things I could spend money on to run this site, but these are the tools I use for what I need. But I'm also interested if any of you have a service you value greatly that I haven't included. Maybe it'll encourage me to check it out.
If you take my current yearly costs and distribute them monthly, it costs me about $108 per month to run this website in its current form. If I paid for everything I put in this list, the monthly cost would be $211, assuming I use the lower prices for each item.