WP Remote enters the WordPress website management big leagues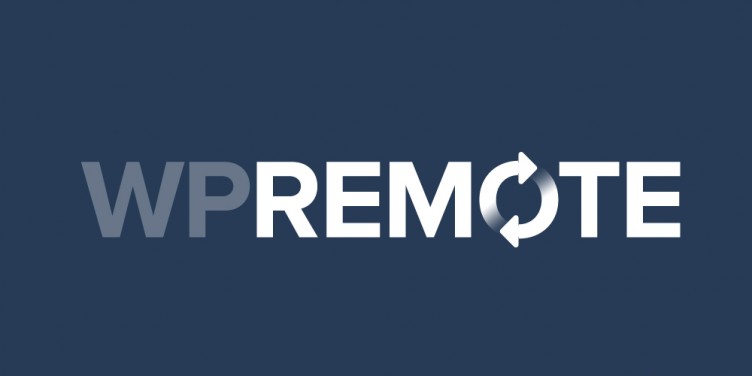 WP Remote has had a few years to grow and mature since its inception in 2010. For an interesting backstory, you can read the history of WP Remote. WP Remote was a free product for years. It was a solution from Human Made to scratch an itch. It's always been supported, but only more recently received their full attention.
This product has iterated, grown, and improved consistently for a long time. And their hard work is paying off. WP Remote is now quite polished, still free for basic features, and very affordable for advanced features.
Today, the Human Made team is announcing a new WP Remote.
An all new WP Remote
WP Remote has been completely redesigned, from branding to app interfaces; but the simplicity that has always been WP Remote's best feature is still dominant, despite the now significant power of the app.
WP Remote also has an amazing new API. How can I say it's amazing, you say? Well, it's true, I haven't used the code myself. But WP Remote does. In fact, they use the WP Remote API to run the WP Remote app itself. Check out the API features and documentation to see what you can do with it in your projects.
An example use case for the API, where it's used in a completely different way than the web app, is the WP Remote CLI, a command line site management tool inspired by the WP CLI project.
WP Remote commercial plans
With the new WP Remote, they've added some commercial features.
Automatic backups stored on WP Remote, Amazon S3, or Dropbox
Automatic Core (minor and / or major versions can be selected), theme, and plugin updates.
A daily email of account activity.
Users can install and manage themes and plugins right from the WP Remote interface.
An historic log of all major site activity.
With the free version of WP Remote, I'd say it's well suited for site monitoring and on-demand backups, but not site management. The new commercial features bring WP Remote into the same realm of functionality (maybe more in some ways) as other site management tools such as ManageWP and InfiniteWP.
A "premium" or commercial account for WP Remote is tier based, with discounts for managing more websites. 5 websites can be managed for $24 per month ($4.80 / site), 10 websites for $39 per month ($3.90 / site), and 50 websites for $149 per month ($2.98 / site).
A screencast (by me!) of WP Remote in action
Yep, I did my first Post Status screencast. It's a thirteen minute walkthrough of the web app and WP Remote features, from adding the plugin to your install to fully managing your websites with WP Remote.
https://www.youtube.com/watch?v=JByJYwxS6lI
I'd love your feedback on the video. If y'all like stuff like that, I'll try to do it more often.
Discounts for you
All new signups will get 50% off of WP Remote as a launch promotion. But the Human Made team kindly made a special discount available just for Post Status readers. Up to 50 of you fine folks can use the coupon code "poststatusrocks" to get an extra 20% off of WP Remote for the first 6 months.
My overall impression of the new WP Remote
I asked Tom Willmot, the CEO of Human Made, about what this release means for them and the future of WP Remote, as it appears at this point to be a much bigger priority project for them than it was in the past.
We're really excited about what we've built with WP Remote. The re-design, premium plans and the new API give us a really strong foundation for our future plans (and there are many!).

At Human Made we take real pride in the work we put out in the world and I feel incredibly proud of how our whole team has come together to make this large release a reality. I really hope you find WP Remote as useful as we do.
I've used WP Remote to varying degrees since the early days. For the first time, I really feel as if I can manage my websites with this product. I used to think it was cute, and good for monitoring, but to do anything I still had to go into each admin, which inevitably made it less worthwhile for me.
Now, I don't see why someone managing more than one or two sites wouldn't want a tool like this. WP Remote is a very effective, and in my opinion, extremely affordable solution for managing WordPress websites.