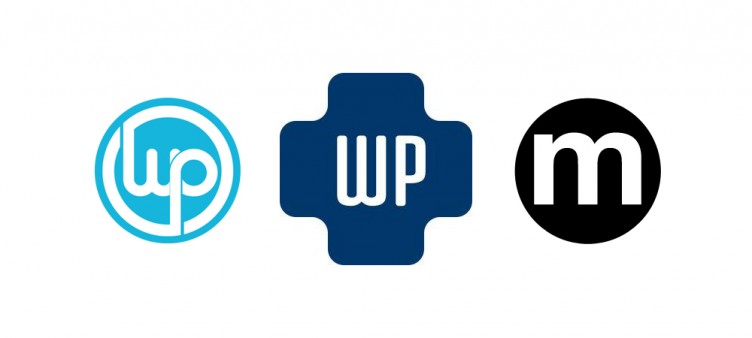 WordPress maintenance services seem to be all the rage. As people are using WordPress to do more, more maintenance is sometimes required. Also, having a seasoned development team on hand for when things go wrong can be quite valuable.
There are a few players in this space. And I'm not talking about tools for managing your own sites like WP Remote and Manage WP. I mean full-service maintenance services that charge monthly fees for complete site management.
The WP Valet, Maintainn, and WP Site Care are three such services whose owners I know and trust. I've sent referrals to all three. And new services are showing up to compete with them often (one of the latest promising options is EmbraceWP).
There is also another similar type of business that's more centered on a la carte WordPress services. I've recommend Tweaky (now Elto) from my own contact form for small a la carte services, and there are others like Codeable, WerkPress, and Fantasktic, all of whom are recommended by people I trust.
Considering all of these options raises a few questions for me.
Who can I trust?
In the face of so much competition, how does a site owner know who to use? In short, that's a difficult question to answer. My best recommendation would be to use those recommended by other folks you trust. Choose services led by people you have a personal relationship with.
Do not choose purely based on price. Also, be sure to gather apples to apples comparisons. Here are some questions you can ask any provider:
Does your plan include hosting?
Does it include updates?
What's your average response time on maintenance tasks?
Do you do regular monitoring on my site performance?
What kind of reports can I expect to keep informed about my site?
What makes you different from using a managed WordPress host?
Who is your primary host provider?
Does my onboarding process include a code review?
Do you use version control for site maintenance?
Will I have a staging area for testing site changes?
The list can go on. But you get the point. Not every service is created equal, and the answers will change depending on who you get a maintenance quote from.
How do I choose?
It's not a bad thing if not all of these things are included; it just depends on your price range and your goals for your site. If I were choosing a provider, I would compare plans to see which best matches my needs.
If you need base-level support and your site isn't too big, that could affect which plan is most appealing. If you are most concerned about scaling issues and you get lots of traffic, some will be better for that — perhaps choose a provider that monitors site performance.
A la carte versus monthly, or both
A la carte providers carry less risk than the monthly plans. Therefore, for those times you need some simple code changes, those are a good bet. But if you are doing consistent work and need site management in addition to periodic tweaks, you're best off with a true monthly partner.
That's why I think WP Site Care is doing interesting things. I learned from WP Site Care owner Ryan Sullivan that they now offer both a la carte services as well as monthly plans. What this means is that he has a natural sales channel for happy a la carte customers to move into his monthly plan.
Here's a preview of the site redesign they are launching to reflect this new outlook: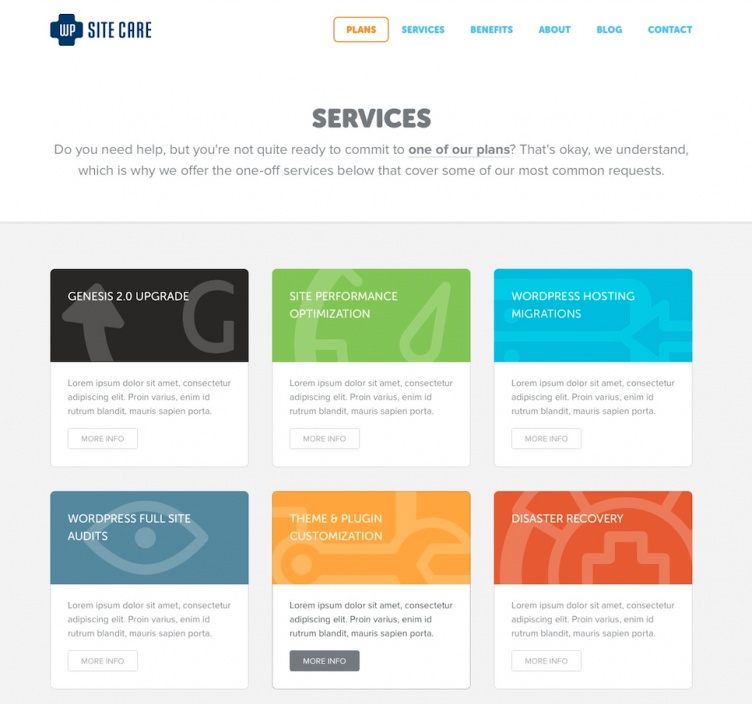 Maintainn and The WP Valet have also had recent site redesigns to better reflect their place in the market. And just yesterday, Maintainn announced a change in their pricing plan that also allows for a la carte development, available by purchasing blocks of hours within the customer dashboard.
Why use these services? Is it worth it?
Certainly, these types of above-and-beyond services aren't for every site owner. I think they are great in at least a couple of scenarios:
You don't want to be bothered dealing with the monthly aspects of managing a website: backups, updates, etc.
If you technically aren't capable of following best practices, and your website is a legitimate part of your overall business.
With those scenarios, a good monthly partner is a no-brainer. And a good partner is worth paying for.