In terms of free themes, Hueman sure is a knockout. I'm not even much for magazine themes, but if you have a photo-heavy site with plenty of content, I really love the design and feel of this theme.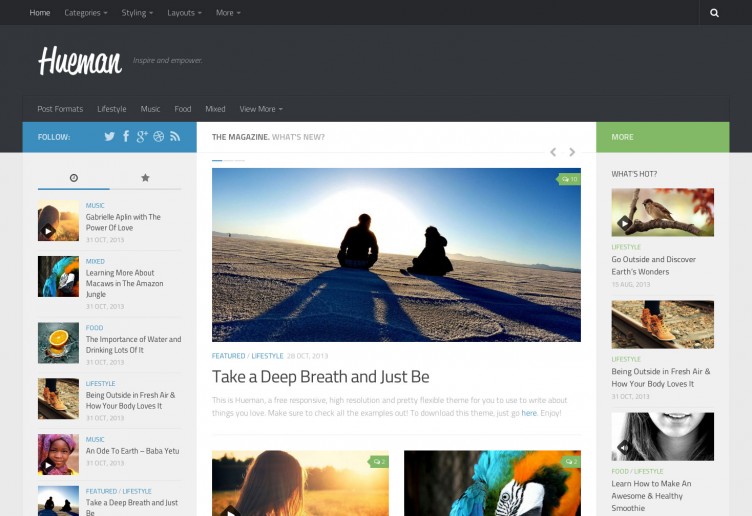 Built by Alexander Agnarson, it appears to have been released November 1st, and was still a couple more weeks before it hit WordPress.org, where it's already one of the most popular themes.
Alex has another free theme available that's more of "just a blog" style called Anew that's quite nice too. Right now I see no way to pay him for his work or support. I would recommend he offer at least some form of commercial support, as I'm sure he could make quite decent money supporting his work.
If y'all like little quick tips like these, let me know and I'll try to do them more often.