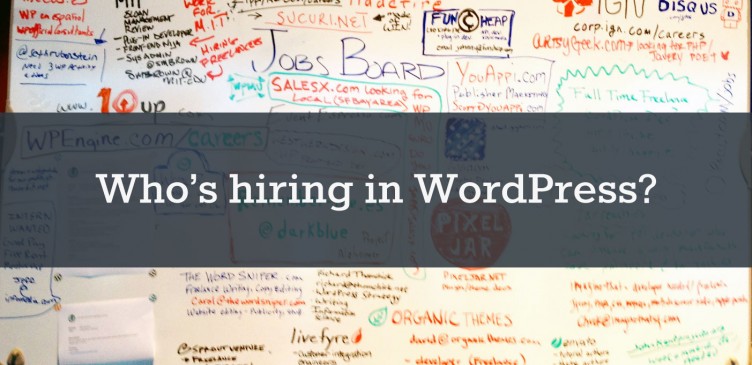 This is the third "Who's hiring" post, and the last  two were very successful. I know of a few people that got full time jobs and contract work based on conversations started from those posts.
I consistently find people looking for WordPress developers and designers, for both full time positions and contract work. Periodically, I also see folks looking for new opportunities. I'm sticking with the quarterly gap, or roundabout, as it seemed to work pretty well last time. And I've seen a number of people seeking quality developers and designers in the last couple of weeks.
To participate, simply comment on this post, with as much of the following information you care to share:
Hiring or hireable
Full time or contract
Genre of WordPress related work
Remote or on location
Link to resume, portfolio or job description
Preferred start date
Estimated budget / salary range
Means for contacting you
As noted above, feel free to comment and put your name out there whether you are looking for work or looking to hire someone.
Please use your name as the "Name" field of the comment, and not your company name. Basically, don't be spammy in any way. And please be nice. Finally, please list serious projects and job opportunities only.