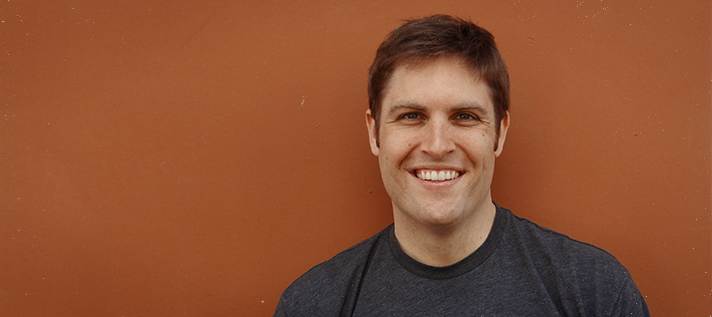 I had the pleasure to interview Drew Strojny, founder of The Theme Foundry, about their work at The Theme Foundry, their philosophies about themes, and their latest theme release, Oxford.
Drew is a former Duke football player that spent a few years in the NFL before he started a small business doing general marketing. Over time, his clients started asking for websites, so he discovered WordPress. His work with web projects led him to start designing WordPress themes, and he ended up being an early player in the commercial theme market in 2008.
Competition with themes over time
In 2008, there weren't many people selling themes. Chris Pearson was selling Thesis, Brian Gardner was selling Revolution, pre-Genesis. WooThemes was just underway. But the demand was enormous.
Well, I thought we'd just throw our hat into the ring and try a design and see how it goes, and we got a really huge response.

It was really great timing on our part. It was one of the best times to get into the theme market.
The WordPress theme space really exploded for a few years. Drew notes that they haven't seen the explosive growth in the past couple years compared to the first two
The market is maturing and there are a lot more companies in the space, and a lot more options.
Setting themselves apart
I asked Drew how The Theme Foundry sets themselves apart from the competition, considering just how many theme providers there are now. They like to tout their "world class design and clean code" when they market their themes.
They do most of their design in house, but they also commission some designs to get outside the bubble of the "WordPress theme" concept, and those commissioned themes help them expand their work.
John Hicks designed Shelf. Ryan Essmaker designed the Anthem theme, Dave Ruiz designed the Avid theme, and most recently Veerle Pieters designed the Collections theme.
The Theme Foundry notably doesn't use any form of framework and attempts to limit theme options as much as possible. When they sell a theme to a customer, they want it to "just work" and be reliable over time.
The impact of selling themes on WordPress.com
The Theme Foundry was one of the first providers invited to sell commercial themes on WordPress.com. They released the Shelf theme in early 2011, and today nearly their entire collection is available.
However, WordPress.com wants as many great themes in the marketplace as possible, so over time the overall impact WordPress.com plays on The Theme Foundry's business has been reduced, but it's still an important part of what they do.
Making big splashes with themes
The Theme Foundry has made a number of big splashes in the theme market. Shelf, at the time, was an innovative theme, making use of post formats and responsive design when hardly anyone was doing it. Collections has a single page app (SPA) feel, using Backbone for loading pages, and Basis has a drag and drop builder that made a lot of waves.
Drew says that they don't like to just put out themes, but prefer to create themes that target a specific concept, and then build the theme to fit well into that concept, without bloating the theme with unnecessary functionality.
Oxford theme and Typekit integration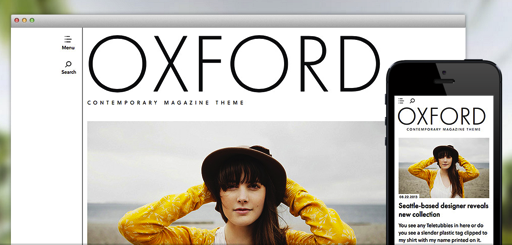 Their latest theme is another that's ready to make a splash. To date, no theme company has automated Typekit integration; as in, if a theme customer currently wants to use Typekit fonts, they need a separate account for it.
With Oxford (demo), The Theme Foundry is including Typekit support, without a Typekit account, as part of the yearly licensing deal. What this means, is that Oxford offers the theme plus the Typekit font integration, for $79. And the yearly renewal fee is reduced to $39 for support, updates, and a continued Typekit font license.
The Typekit integration is the first of its kind in the WordPress theme landscape. To date, it's a world limited by Google web fonts for hosted custom font integrations. There's nothing wrong with Google web fonts, but Typekit is certainly a level up, and I'm excited to see this happen.
All of The Theme Foundry's themes will be integrated with Typekit over the coming weeks. You can read more on their announcement post.
The Theme Foundry, Post Status, and what's next
Drew and I had a fifty minute convesation discussing the topics above and much more. We also spent some time talking about advertising, content marketing, and The Theme Foundry's partnership with Post Status. If you're interested in our relationship and Drew's motivation for supporting what I do, I hope you'll give this interview a listen.
It was a pleasure to talk to Drew, and I look forward to seeing what The Theme Foundry has coming next.
You can follow Drew on Twitter, The Theme Foundry on Twitter, and check out their website.