Networking works. Memberships help with networking. We often hear "it's not what you know, it's who you know." And while this isn't entirely true, there is a kernel of truth to it.
Certainly we know that our qualifications are important. Knowing how to do a job is what helps you keep a job. But how do you get your foot in the door in the first place? Sometimes it really is who you know.
Networking
There's no better way than networking to gather people "who you know" who can help your career advancement. Knowing how to meet those people can often be a challenge. A lot of that depends on your industry, where you work, and the kind of credentials you need for the job you seek.
In the tech industry there isn't licensing required to work for most companies. (Unlike license-requiring jobs in medical fields, education, etc.)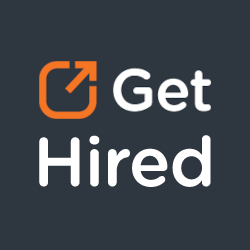 Get started today! Build your career in WordPress.Build your network. Learn with others. Find your next job. Read the Get Hired newsletter. ✉️ Listen to the Get Hired podcast. 🎙️ Follow @GetHiredWP. 🐦
This makes it easier to work in tech, but also more difficult too! The career path isn't industry-specified so you can arrive there from any direction. In fact, my undergraduate degree is in religion and philosophy. My MBA is in marketing, and my doctoral work is in higher education administration. And I work in tech now. But I didn't just arrive and take up a position in the community. I climbed up by making strategic connections.
So where do you do networking?
At Events (in person and virtual)
On Social Media
Through Direct Outreach
With Industry Memberships (like Post Status!)
Good networking is about being in the "room" and being confident enough to make connections where you are.
My daughter used to groan because (1) I always have business cards with me, and (2) I give them to anyone and everyone. You never know where your next connection might come from.
You see, I used to be a freelancer — a freelancer whose generous nature meant she made very little money in the process. (I do not recommend this, by the way.) As a freelancer, I struggled to find customers until I started truly networking. I used networking groups and carrying business cards as a way to grow my business — and it worked! It worked so well I left freelancing and got a full-time job at GiveWP. And how did I get that job? More networking — at WordCamps. Yep — networking works.
Membership Organizations
It isn't always easy to go to events — especially during a pandemic, which we all know has been going on for well over a year now. So how can you build your network when you're not shaking hands at events?
The answer is membership organizations.
Most membership organizations have a networking component to them — and in remote working communities like technology (and WordPress specifically) that networking happens online.
When you join a membership organization, the dividends you get through the connections you make far outweigh the cost of the annual membership. And with organizations like Post Status, you usually get invited into the "inner circle" to meet and greet people — and by inner circle, I mean chat spaces like Slack, Circle, Facebook groups, and other places people gather.
There are many benefits to online meeting spaces within membership organizations:
Open conversations and threads that you can observe and participate in. (These are often learning experiences for those new to the industry, too.)
Direct message conversations where you can introduce yourself to interesting people, request to meet with them, pick each other's brains, and have one-on-one conversations.
Asynchronous communication. Unlike in-person networking events, you don't all have to show up to the same physical space at the same exact time as others. You drop a message to someone or reply in a thread, and you can check back later for more responses. (Bonus — you can't share germs in an online space!)
Search functions. Have you ever tried desperately to remember something that someone said to you last week but without calling or emailing them, you just can't get the information back? With online spaces, you can search those conversations for information, mine them for ideas, and refer back to them whenever you want. Slack spaces are amazing for this!
Job Searching
So what do networking and membership organizations have to do with your job search? They are places that help you make connections, make an impression, show what you know, and they can lead to career relationships. If you don't know someone and want to meet them, chances are that someone within the organization can introduce you.
Don't forget — most industry membership associations, like Post Status, have job listings / job boards too! There's also Get Hired, a project we've started to make the Post Status community more accessible to people who are just starting out or changing their careers. If that's you, we'd love to hear from you. 👋
So go online, join an organization, network, meet people — and find your next great career move. You have to do it yourself, but you don't have to do it by yourself. Good luck!