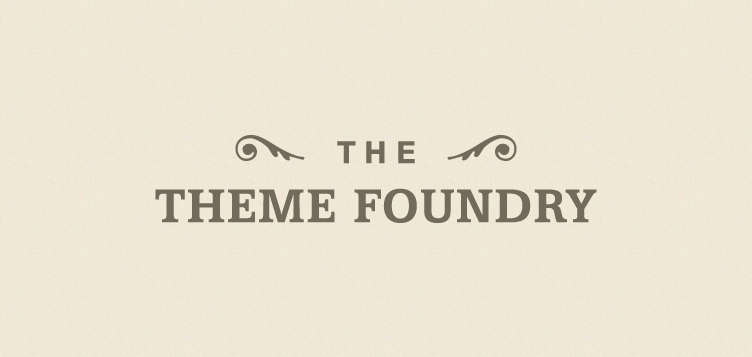 It was just over three months ago that I redesigned Post Status, re-focused the site's purpose, and partnered with The Theme Foundry. Today, I'd like to share that The Theme Foundry has opted to continue the relationship for another quarter. I'm very happy, because they are a great company, with great people, that make great products.
I like The Theme Foundry because their products really embody what I believe WordPress themes should be. They are clean and simple designs, but still elegant and unique. They also have all the features a site owner needs, but none that they don't. They've targeted blogging, photography, and portfolio niches – some of the most competitive in the market – with bold designs and decisions that definitely don't follow the status quo.
To top it off, The Theme Foundry team is involved in the WordPress community and making it better; you may recall they designed the default twenty twelve theme. One of my favorite talks at WordCamp San Francisco 2012 was Drew Strojny's about How not to design a default theme.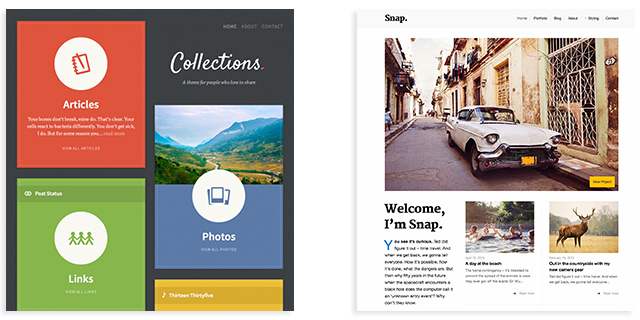 Their two latest themes especially draw me in. Collections is a theme that takes post formats seriously, and you can read all about it in my post from when it was released. It's the first Backbone powered theme that hit the theme market I know of – more of those bold decisions. Snap is also a favorite of mine. I don't know how many times I've recommended it since its May release, but it's been a lot. It's a Portfolio and blog theme that puts the focus on the content, and the typography is outstanding.
The Theme Foundry is also one of the most popular premium partners of WordPress.com. If you're blogging on that platform, they've got you covered too.
I would only partner with a company I believe in. This post is sponsored, yes, but it's no less thought out or genuine than any other I write. I'm proud to be able to run Post Status with a non-intrusive advertisement strategy, and I'm proud to call The Theme Foundry a partner. Do check them out next time you're looking for an outstanding WordPress theme for yourself or a friend.