Post Status publishes four podcasts focused on news, analysis, community conversations, and career development for WordPress professionals — and we plan to add three more in 2022!
Draft
Hosted by Post Status Publisher Cory Miller, the Post Status Draft podcast is geared toward WordPress professionals, with interviews, news, and deep analysis. 📝
Launching a WordPress Product in Public: Session 15

Transcript ↓ In this episode, Cory Miller and Corey Maass discuss their progress on a project related to image generation and sharing. They explore the use of Open Graph (OG) images, social media platforms, and the importance of consistent branding. They mention the need for a logo and discuss the design concept, leaning towards a…

The WP Agency Journey with Anil Gupta of Multidots

Cory Miller as he interviews Anil Gupta, CEO of Multidots, in this insightful episode about WordPress in the enterprise space. They delve into the significance of collaboration tools, such as Multi Collab, in addressing content creation needs for enterprises. Anil shares his thoughts on the ongoing developments in Gutenberg and highlights the potential impact of…
Excerpt
Post Status Excerpt is your go-to place for weekly conversations covering the WordPress news and topics that we're most engaged with in the WordPress community.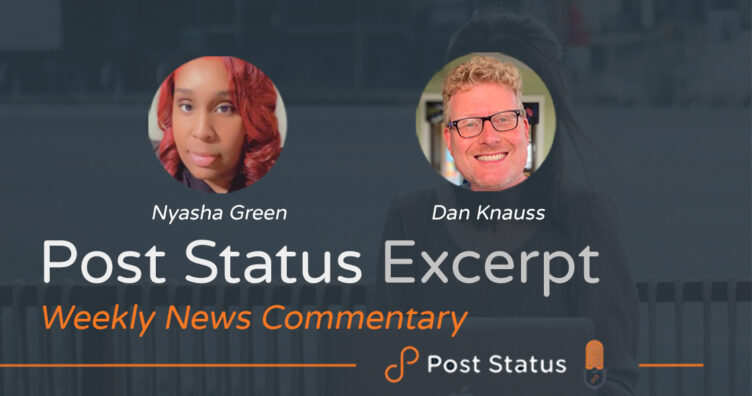 Post Status Excerpt (No. 72) — Can We Get to "Yes" on Better UX?

This week in an article shared in Post Status Slack, Eric Karkovack suggested some ways to improve the WordPress user experience, especially for DIY users setting up a website for the first time. Some of the things Eric wants to see happen, like a standard interface for plugins and a curated view of the plugin ecosystem, are also commonly expressed by designers, developers, and people in other roles at WordPress agencies serving enterprise clients. Can we get everyone to "yes" on a better UX?

Post Status Excerpt (No. 71) — Building, Supporting, and Selling a Winning Product — With or Without WordPress.org

This week I sat down again with Eric Karkovack to talk about the WordPress stories and topics that are on the top of our minds. Independently, we made nearly the same selections. There's a single throughline in this episode — what works, what doesn't, and what will take WordPress businesses forward in the product, agency, and hosting spaces.
Get Hired
Post Status' Get Hired podcast is for anyone who wants to develop their new or existing career in WordPress. 🤝
Marketing Jobs in WordPress with Terry Trout

In this episode of Get Hired, Michelle Frechette speaks with Terry Trout from Nexcess about what she looks for when hiring in marketing.

Get Involved

In episode #5 of the Get Hired Podcast you'll learn about networking opportunities like WordCamps, meetups, and WordPress.org teams.
Upgrade
Learn new skills and build your knowledge to enhance your career in WordPress! Post Status Upgrade is an ongoing series of live workshops centered around a skill or learning activity.
Browse past episodes from all our podcasts, and don't forget to subscribe to them on your favorite players. Post Status' Draft, Comments, Crossword, Get Hired, and Excerpt podcasts can be found on Spotify, Amazon Music, Google Podcasts, iTunes, Castro, Castos, YouTube, Stitcher, Player.fm, Pocket Casts, and Simplecast. (RSS) 🎧