Post Status publishes four podcasts focused on news, analysis, community conversations, and career development for WordPress professionals — and we plan to add three more in 2022!
Draft
Hosted by Post Status Publisher Cory Miller, the Post Status Draft podcast is geared toward WordPress professionals, with interviews, news, and deep analysis. 📝
Launching a WordPress Product in Public: Session 30

Transcript ↓ In this podcast episode,Corey Maass and Cory Miller brainstorm marketing strategies for their upcoming WordPress product launch. They discuss the importance of creating engaging social media content, reaching out to potential customers, and leveraging partnerships with influencers. They also consider writing articles comparing their product with competitors to increase search traffic. Corey and …

Read more

Michelle Frechette and Matt Medeiros on How to be a Good Podcast Guest

Transcript ↓ In this podcast episode, Michelle Frechette and Matt Medeiros discuss the importance of being a good podcast guest. They emphasize the need for high-quality audio, preparation, and engaging conversation. They advise against using built-in microphones or AirPods and suggest investing in a good microphone. They also stress the importance of avoiding sales pitches …

Read more
Excerpt
Post Status Excerpt is your go-to place for weekly conversations covering the WordPress news and topics that we're most engaged with in the WordPress community.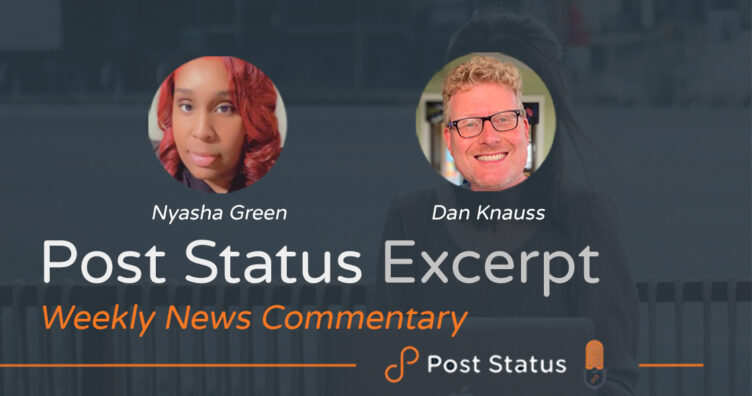 How to Make the Most of Sponsoring WordCamps

In this panel discussion, Michelle Frechette poses questions asked by the Post Status community about the benefits and how-to's of sponsoring WordCamps. On the panel are Taco Verdonschot (Yoast), Katie Keith (Barn2), Drew Griswold (StellarWP), and Lincoln Islam (WPFunnels). Transcript ↓ Episode Highlights: Mentioned in the show: You can follow Post Status and our guests …

Read more

An Interview with Patrick Posner: WCEU and More

In this episode, Michelle Frechette, Director of Community Relations at Post Status, talks with Patrick Posner, Founder and Developer at Simply Static, about the importance of being open and approachable, creating opportunities for others to join conversations, and making space for new connections. They discuss various strategies for networking, such as using tools like Calendly …

Read more
Get Hired
Post Status' Get Hired podcast is for anyone who wants to develop their new or existing career in WordPress. 🤝
Marketing Jobs in WordPress with Terry Trout

In this episode of Get Hired, Michelle Frechette speaks with Terry Trout from Nexcess about what she looks for when hiring in marketing.

Get Involved

In episode #5 of the Get Hired Podcast you'll learn about networking opportunities like WordCamps, meetups, and WordPress.org teams.
Upgrade
Learn new skills and build your knowledge to enhance your career in WordPress! Post Status Upgrade is an ongoing series of live workshops centered around a skill or learning activity.
Browse past episodes from all our podcasts, and don't forget to subscribe to them on your favorite players. Post Status' Draft, Comments, Crossword, Get Hired, and Excerpt podcasts can be found on Spotify, Amazon Music, Google Podcasts, iTunes, Castro, Castos, YouTube, Stitcher, Player.fm, Pocket Casts, and Simplecast. (RSS) 🎧